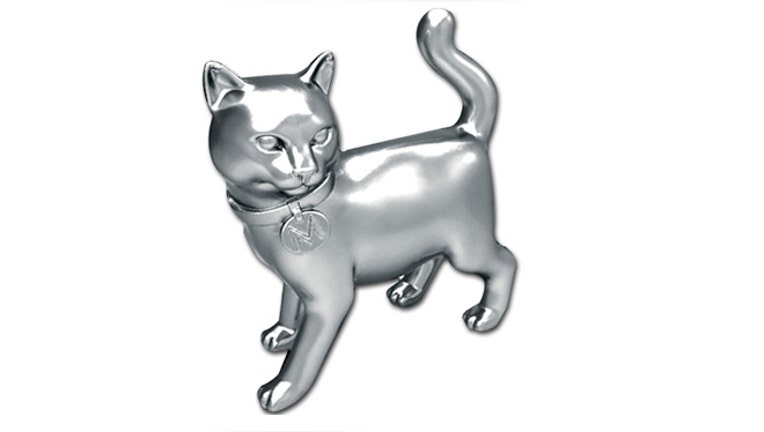 Everyone has their favorites when playing Monopoly, and now Hasbro (NYSE:HAS) is giving customers the ability to choose which game pieces will stay and which will be banished forever.
In an ingenious marketing ploy that doubles as a way for the company to modernize its fleet of tokens, the maker of the ages old board game will give Facebook (NYSE:FB) users the ability to vote on a new mover to replace one of the eight classic tokens.
Whether it's the thimble, top hat or wheelbarrow, the token with the fewest votes will be eliminated from the game later this year and replaced by either a diamond ring, guitar, toy robot, cat or helicopter.
"The tokens are one of the most iconic parts of the MONOPOLY game, and we know that people are emotionally tied to their favorite one," said Eric Nyman, Hasbro Gaming's global brand leader. "When we decided to replace one of the tokens in the game, we knew we had to involve our fans in the process."
In a step further to get people talking again about the game invented by Charles Darrow in 1935, Hasbro said fans will also be able to campaign on Facebook and Twitter to save their favorite token by using the hashtag #tokenvote.
The classic tokens were the brainchild of Darrow's young niece, who suggested he use the metal charms from charm bracelets as movers in the game.
The iron, racecar, thimble, shoe, top hat and battleship were among the original set of movers introduced in 1935. The Scottie dog and wheelbarrow were added in the early 1950s.
Hasbro is hoping the marketing ploy gives a bump to Monopoly sales, as games with the new token will arrive on store shelves in mid- to late-2013, giving fans looking to get their hands on the traditional set of movers a "limited" time to buy the game.