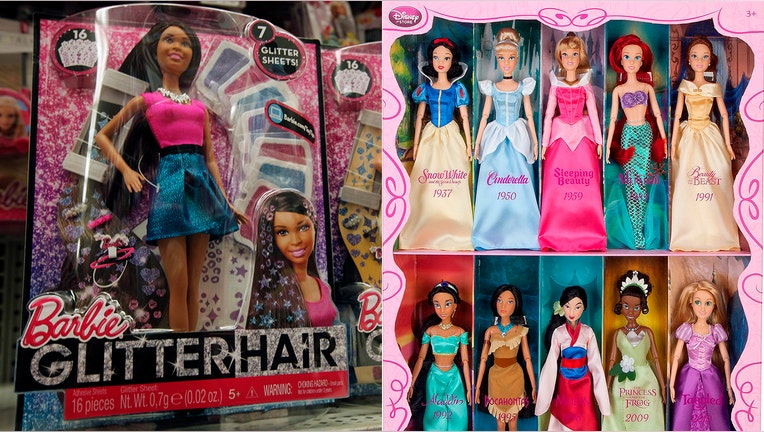 Mattel shares (NASDAQ:MAT) jumped nearly 20% on Monday, following multiple reports of a possible takeover by toy rival Hasbro (NASDAQ:HAS).
The potential merger could be a deal made in doll—and toy—heaven, combining two of the biggest dolls brands, Barbie and Disney Princesses, creating the largest U.S. toy giant in more than two decades.
Multiple outlets reported on Friday that Rhode Island-based Hasbro made an initial approach to acquire its California-based rival Mattel, which has been on a downward spiral over the last few years, forcing the toy giant to suspend its quarterly dividend from the fourth quarter last month.
While neither toy companies have commented on the possible merger, many analysts have weighed in.
Here's four things to know.
What analysts think?
BMO Capital said a takeover by Hasbro would make a "great deal" of sense and be "highly accretive" for the company over the long haul. Global Investment bank Jefferies said combining the Barbie and Disney Princesses brands could add to Hasbro's bottom line in the dolls category. SunTrust also added that it believes the deal could even pass regulatory and financing hurdles.
Biggest concern
The biggest concern surrounding the Hasbro-Mattel pact is that it could potentially violate U.S. antitrust laws by creating a dominant toy maker.
Hasbro vs Mattel's brands
Hasbro's biggest brands include Disney Princess, My Little Pony, Transformers, Star Wars, Nerf and Monopoly. Mattel's biggest brands include Barbie, Hot Wheels, Toy Story, MatchBox and Mega Blocks.
Hasbro's financials
Hasbro has a market cap of around $11.5 billion. The company also topped Wall Street estimates for its third-quarter earnings last month with a bottom line of $2.09 per share on sales of $1.79 billion, but lowered its outlook for the final three months of the year.
Mattel's financials
While Mattel's shares are rising on reports of a takeover, its share price has seen a nearly 50% collapse this year. Additionally, the company reported dismal third-quarter financial results last month. North American sales dropped 22%, as the bankruptcy of Toys R Us, which accounted for about 11% of Mattel's sales, dragged the toy giant down even more in recent months. Margins also collapsed by 700 basis points.