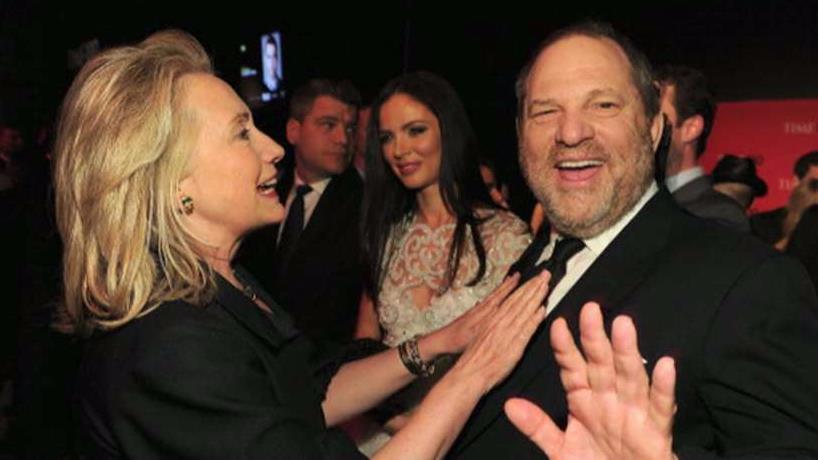 Harvey Weinstein's wife, Georgina Chapman, stands to earn nearly $12 million if she divorces the disgraced Hollywood producer, according to details from the couple's prenuptial agreement published by TMZ on Tuesday.
Chapman, a successful fashion designer, announced last October that she had left Weinstein after dozens of women accused him of sexual assault or misconduct. However, the couple reached their 10-year wedding anniversary earlier this month, which entitles Chapman to an increased share of spousal support.
In the event of a divorce, Chapman would earn $400,000 per year of marriage in spousal support, $700,000 per year in marital assets and $3 million in housing allowance. The full total would amount to $11.75 million, according to TMZ. The report also pegs Weinstein's personal net worth at more than $250 million, while Chapman's net worth is listed at about $20 million.
Chapman, 41, co-founded the Marchesa luxury fashion line in 2004. She and Weinstein, 65, have two young children together.
"My heart breaks for all the women who have suffered tremendous pain because of these unforgivable actions. I have chosen to leave my husband. Caring for my young children is my first priority and I ask the media for privacy at this time," Chapman told People magazine last October, shortly after the allegations against Weinstein surfaced.
Weinstein's alleged transgressions were first documented in an extensive report by journalist Ronan Farrow in the New Yorker. Since then, several outlets have published their own accounts of Weinstein's purported sexual misconduct, with actresses Rose McGowan and Salma Hayek among the most prominent accusers.
Weinstein, who stepped down from his company amid the accusations, currently faces criminal investigations in California, New York and London.