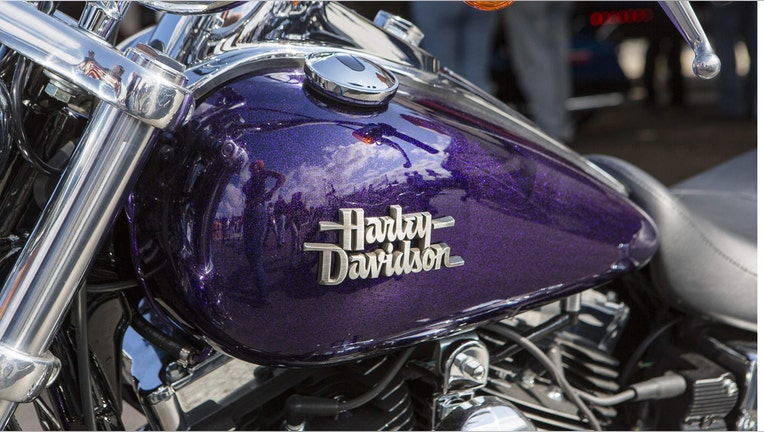 Harley-Davidson Inc. (NYSE:HG) said it will lay off employees and damped its shipment guidance for the year as its third-quarter earnings dropped more than expected on slower retail sales.
Shares dropped 7.2% to $51.95 in recent premarket trading.
The motorcycle maker now expects to ship 265,000 to 270,000 motorcycles to dealers and distributors world-wide in 2015, which is about flat to down 2% from 2014. The company had previously expected shipments of 276,000 to 281,000. In the fourth quarter, the company expects to ship 47,000 to 52,000 motorcycles, compared with 47,157 motorcycles shipped in the year-ago period.
"The third quarter did not unfold as we expected," said Chief Executive Matt Levatich in a news release.
The company said it expects expenses of about $30 million to $35 million in the fourth quarter to account for layoffs and related costs. The company didn't outline how many jobs it planned to cut.
For the quarter, Harley-Davidson reported a profit of $140.3 million, down from $150.1 million, as earnings per share were unchanged from a year earlier at 69 cents, helped by a lower share count. Revenue edged up 1% to $1.14 billion.
Analysts polled by Thomson Reuters had forecast earnings of 78 cents on $1.2 billion in revenue.
In the U.S., third-quarter retail sales of Harley motorcycles were down 2.5%. Retail sales outside the U.S., where Harley hopes to get much of its long-term growth, fell 1%. Third-quarter retail sales of Harley motorcycles rose 2.4% in the Europe, Middle East and Africa region and gained 5% in Asia, but declined 11% in Latin America.
Write to Anne Steele at Anne.Steele@wsj.com
Subscribe to WSJ: http://online.wsj.com?mod=djnwires
Copyright © 2015 Dow Jones Newswires