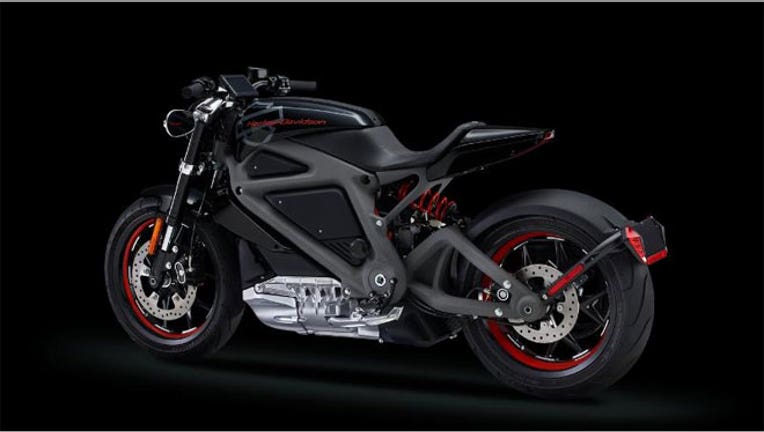 Harley-Davidson (NYSE:HOG) on Thursday detailed plans to develop its first electric motorcycle.
Dubbed Project LiveWire, Harley-Davidson's effort to build an electric bike is in its early stages. Harley-Davidson will unveil prototypes next week and give select consumers the chance to join a test ride beginning on Route 66.
The Milwaukee-based company said the U.S. tour will visit 30 dealerships by the end of this year. Test rides will continue in the U.S. and expand into Canada and Europe in 2015.
Project LiveWire is designed to gather feedback and get insight into rider expectations, Harley-Davidson explained. The bike manufacturer's long-term plans for retail availability will be influenced by feedback provided during the tours.
"Because electric vehicle technology is evolving rapidly, we are excited to learn more from riders through the Project LiveWire Experience to fully understand the definition of success in this market as the technology continues to evolve," chief marketing officer Mark-Hans Richer said in a statement.
An electric motorcycle would bring Harley-Davidson into competition with upstarts like Zero Motorcycles and Brammo, which counts Polaris (NYSE:PII) among its investors. Polaris is known for its Indian and Victory motorcycle brands, as well as off-road vehicles.
The overall market for full-size electric motorcycles is very small. Most electrified two-wheelers are small bikes with limited power and range. Harley-Davidson said Project LiveWire motorcycle can go from 0 to 60 miles per hour in four seconds.
Harley-Davidson promises its electric motorcycle will satisfy die-hard fans of the brand. The new bike blends Harley-Davidson's styling heritage with modern technology to "deliver a new expression of the signature Harley-Davidson look, sound and feel," the company said.
"The sound is a distinct part of the thrill. Think fighter jet on an aircraft carrier," Richer added. "Project LiveWire's unique sound was designed to differentiate it from internal combustion and other electric motorcycles on the market."
Project LiveWire could help the company attract younger riders and accelerate growth in Europe and other international markets. In recent quarters, Harley-Davidson has reported strong sales growth in Latin America and Asia-Pacific.
"In just the last few years, we've broadened our reach to serve an increasingly diverse society, as well as reinvented our approach to product development and manufacturing," president and chief operating officer Matt Levatich said.
Harley-Davidson shares rallied 1.6% to $71.01 in recent trading.