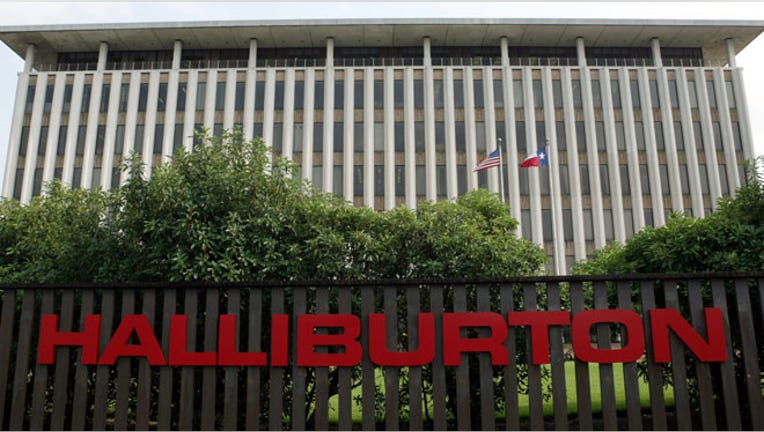 Halliburton (NYSE:HAL) shares rallied to record highs Monday after posting earnings that topped Wall Street's expectations.  The world's second-biggest oil field services company reported a first-quarter profit of $622 million, or 73 cents per share.
The Houston-based company posted record 1Q revenue of $7.3 billion, beating analyst estimates of $7.24 billion.  Halliburton saw $7 billion in revenue and a net loss of $18 million in the same period last year, partially stemming from its involvement in the 2010 Deepwater Horizon oil spill.
The rise in earnings is largely due to strong international growth, particularly in Saudi Arabia and Angola.  "We continue to forecast that full-year Eastern Hemisphere revenue growth will be in the low double digits, and average full year margins will be in the upper teen," said CEO David Lesar, in a statement.
Harsh weather and increased competition provided obstacles in North America, but the region still saw revenue growth of 5%, compared to the same quarter last year.  Lesar expressed optimism about the ability to grow the North American business, stating "Our strategy is working well and we intend to stay the course. I am optimistic about our ability to grow our North America revenue and margins."
Digging into the details, completion and production revenue rose 7% to $661 million. Latin America showed strong improvement in C&P operating income, rising 71% due to increased profitability from pumping in Argentina.
Drilling and evaluation revenue saw a 2% increase, growing to $2.9 billion. The Eastern Hemisphere performed strongly, with the Middle East/Asia region seeing growth of 27% to $26 million. Europe and Africa also improved 19%, to $11 million.
However, Latin America D&E operating income declined 36% from less drilling in Brazil. North America D&E operating income declined 10%, from a decline in Canadian activity.
Halliburton repurchased about nine million shares of common stock during the first quarter, totaling about $500 million. Halliburton has purchased 197 million shares for $8.1 billion since it began its stock repurchase program in 2006.
The shares recently jumped $1.78, or 3%, to $62.70, after logging a record high of $63.88 earlier in the day.