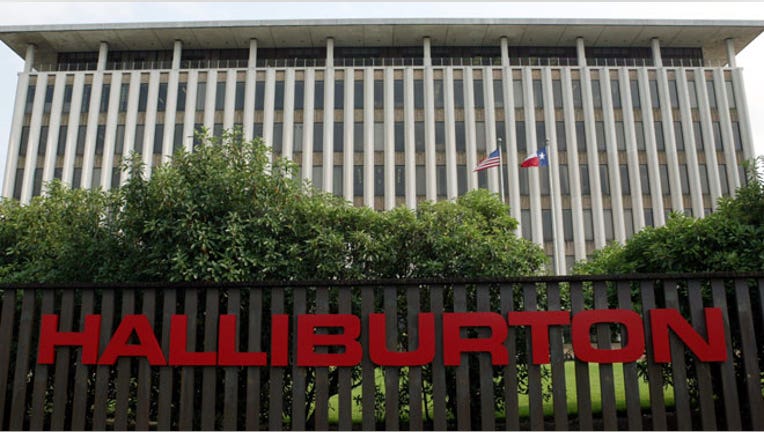 Halliburton (NYSE:HAL) reported on Monday a 17% jump in its third-quarter profit, as the oil field services firm continued to benefit from international growth that offset sluggish results in North America.
Shares retreated 1.6% to $51.61 in early morning trading.
Analysts suggested the stock's decline can be attributed to swelled expectations in the wake of strong earnings reports from rivals Schlumberger (NYSE:SLB) and Baker Hughes (NYSE:BHI). Schlumberger's 3Q profit climbed 20% amid broad revenue growth.
Halliburton said its profit rose to $706 million, or 79 cents a share, up from $602 million, or 65 cents a share, in the year-ago period.
The latest quarter included $38 million in restructuring charges and asset write-downs. Excluding those charges and other one-time items, adjusted earnings checked in at 83 cents.
Revenue was up 5.1% to $7.5 billion.
Earnings beat Wall Street estimates by a penny, while revenue was in-line.
Halliburton, the largest provider of pressure pumping work in the U.S., has turned its attention to international operations since low natural-gas prices have weighed on demand in North America.
Third-quarter revenue from North American operations rose 1.6%, while operating income was up 18%. International revenue climbed 13% and operating income increase 20%.
CEO Dave Lesar said oversupply of service capacity in North America continued to put pressure on pricing in certain areas.
Oil field services companies ramped up capacity after the shale oil boom took off, but now much of that hydraulic fracturing equipment remains idle. Houston-based Halliburton has said it anticipates demand for its services to bounce back through the rest of the year.
Lesar noted U.S. land rig count, which was expected to stay flat in the third quarter, remained sluggish despite overall progress.
"During the quarter, we saw improvement in activity levels across the United States land market as drilling and completion efficiencies continue to drive an improved well count," Lesar said.