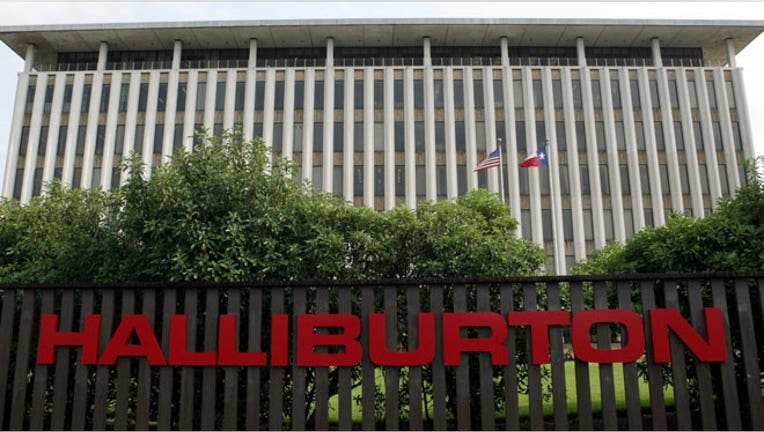 Halliburton's (NYSE:HAL) fourth-quarter earnings jumped 19%, as the oilfield services firm continued to see strong revenue growth overseas.
The company reported net income from continuing operations of $793 million, or 93 cents a share, compared to $669 million, or 72 cents a share, in the same period a year earlier. The year-ago period had adjusted per-share earnings, which excluded restructuring costs, of 83 cents.
Revenue climbed 4.8% to $7.64 billion, topping Wall Street estimates of $7.55 billion. Halliburton also beat expectations for per-share earnings of 89 cents.
Houston-based Halliburton, the largest provider of domestic hydraulic fracturing services, has moved to cut costs while dealing with an oversupply of equipment used to recover oil and gas from shale formations.
The company has also focused more on its international operations, given low natural gas prices in North America.
Chairman and CEO Dave Lesar said Halliburton posted record annual revenues in 2013 and set records in each individual region overseas.
North America revenue ticked 1.9% higher to $3.8 billion. International revenue was up 7.9% at roughly $3.8 billion, despite declines in Latin America. Operating income was up in North American and Latin America but fell in the Middle East/Asia and Europe/Africa/CIS regions.
Halliburton's completion and production segment logged $4.5 billion in fourth-quarter revenue, up 4.7% year-over-year. Drilling and evaluation revenue rose 4.9% to $3.1 billion amid year-end software sales and higher activity in the Eastern Hemisphere.
"For the full year, we expect the average United States land rig count to modestly increase in 2014, and anticipate mid-single digit growth in North America revenue," Lesar said, adding that Halliburton anticipates increased activity in the Gulf of Mexico.
Halliburton reaffirmed its plans to improve margins by two percentage points in North America, where the company has seen pricing pressure. The company also sees double-digit growth in its total per-share earnings for 2014.
Also on Tuesday, smaller rival Baker Hughes (NYSE:BHI) reported a 16% increase in its fourth-quarter net income on higher revenue in North America.
Shares of Halliburton were trading nearly 1% higher at $51.13 shortly after the opening bell. Baker Hughes jumped about 2.2% to $55.34.