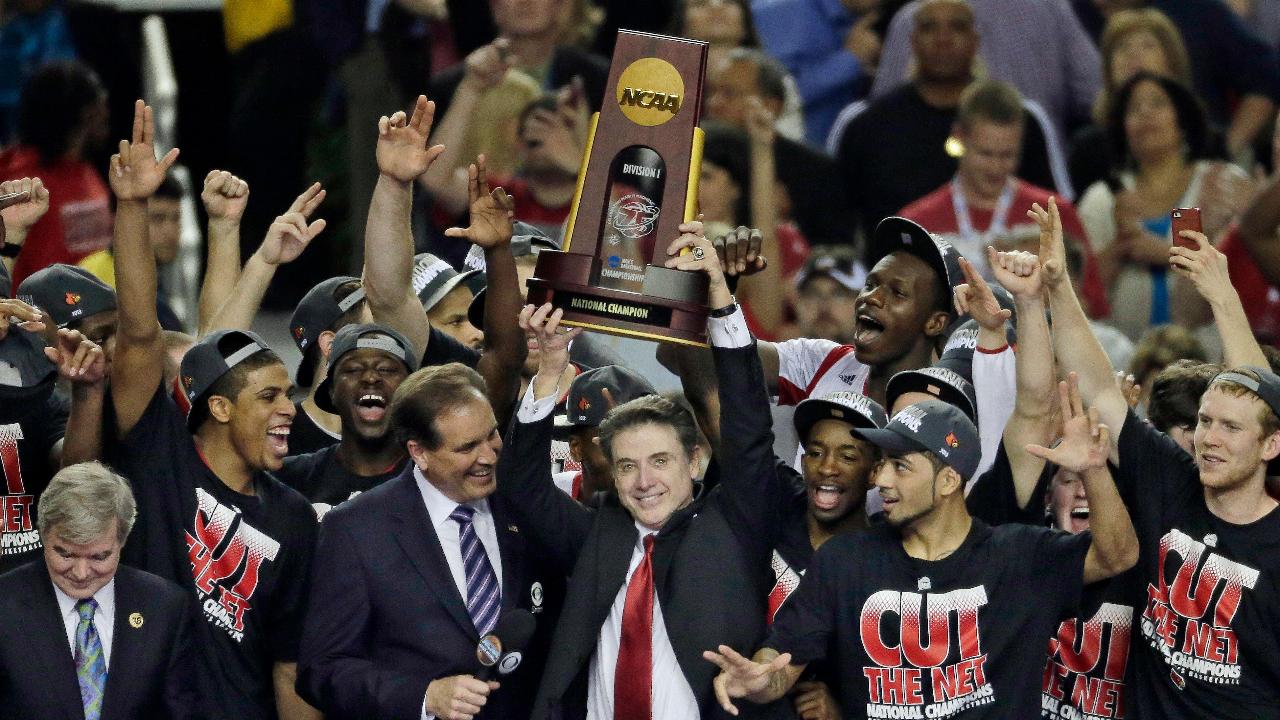 Rick Pitino, the Hall of Fame college basketball coach who was fired from Louisville amid an FBI investigation into an alleged "pay for play" recruiting system, says he's officially retiring from the sport, despite fielding offers from two colleges that he declined to name.
"It would be totally unfair for any college to hire me, because you start out at a press conference, the college is all excited to have you, the student body's all excited, and then they bring up two scandals," Pitino said on Thursday during an interview with FOX Business' Maria Bartiromo.
Pitino, who maintains he had no knowledge about any efforts to funnel money to a recruit in exchange for his commitment to the university, was interested in coaching again. But when one of the university's called the NCAA to ask for his clearance, the organization said they couldn't investigate him until the FBI had concluded their own investigation.
"I sent my lawyers in to visit with [the FBI] and tell them that I've never cheated in the game of college basketball, I've just given a lot to the game I believe," the basketball Hall of Famer said, adding that his legal team told the FBI, "'You've damaged this man's life, his credibility. Forty years in the game.' And [the FBI's] response was, very callously, 'We deal with collateral damage all the time.'"
Pitino was named in a probe tied to an Adidas executive who was accused of conspiring to pay $100,000 to a NBA-destined recruit to play at Louisville, and then represent the sports-clothing company when he went pro. There were also allegations, reported by CBS Sports, that recruits were tempted by strippers and escorts by a staffer at the school who played under Pitino.
Pitino is just one of only four coaches in NCAA history to take Louisville to the Final Four in four separate decades, as noted by Wikipedia. He also briefly did a stint in the NBA, coaching the legendary Boston Celtics.
"My life has been shaken," he said. "I'm out of my passion."
Pitino's new book is titled "Pitino: My Story."