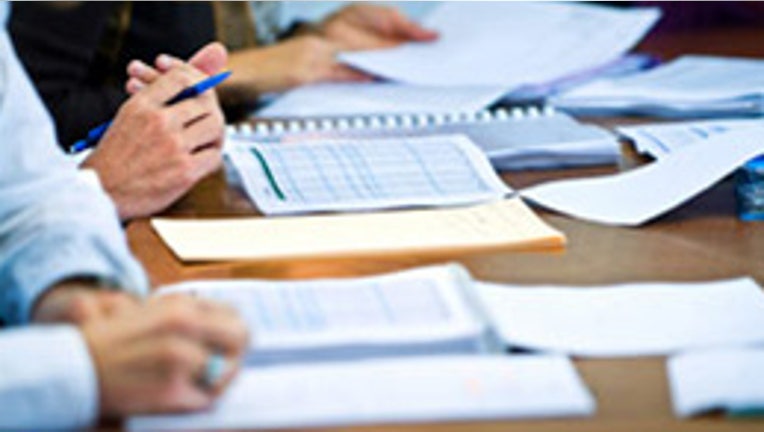 As the first half of 2013 comes to a close, the small business lending picture looks better than it has at any time since the Great Recession.
Big banks have become increasingly aggressive in small business lending. With the housing market still stagnant, the small business lending market is their best bet for making loans. If banks don't make loans, they don't make money. After a few years of sitting on the sidelines and watching smaller banks, credit unions and alternative lenders gain market share, they have reemerged as strong players.
According to the most recent Biz2Credit Small Business Lending Index, my company's monthly analysis of 1,000 loan applications, small business loan approvals by big banks rose in May to a new high of 17.3%, the highest level in more than two years. While this figure pales in comparison to halcyon days of the mid 2000s when approval rates were near 50%, the number represents a 70% increase over the 10.2% figure in May 2012.
Big banks are also investing in technology. It fascinates me that the retail sector was very quick to embrace online commerce, but banking, a sophisticated industry, was so slow to enter the digital era. A number of large financial institutions still are not set up for online small business loan applications. However, this is changing rapidly. TD Bank, Sovereign, CitiBank and Bank of America are aggressively competing to do deals in the SMB space.
Large banks have advantages in name recognition, manpower and financial resources. People tend to go to name brands, and this holds true for financial products. Higher quality customers with better credit scores are applying for loans at big banks. Meanwhile, the banks are granting loans to their own customers -- this was not always the case during the economic downturn -- and they are improving their customer service.
Small banks are approving nearly half the small business loan requests they receive. They have been active in making SBA loans and are making quicker decisions than before. The gradually improving economy plays a big role. In a year-to-year comparison, small bank approvals are up almost 10% from May 2012 figures.
Credit unions have failed to sustain the foothold they made in 2011 and 2012 in small business lending. Many of them are handcuffed by the MBL (member business lending) cap of 12.25% of assets. Senator Mark Udall (D-CO) led a bipartisan group of senators in introducing legislation this year to raise the lending cap from 12.25 to 27.5% of total assets. Similar legislation was introduced in the House by Reps. Carolyn McCarthy (D-NY) and Ed Royce (R-CA) early in the year.
The biggest problem for credit unions is not the MBL cap, however. Credit unions also are falling behind in small business lending because a large number of them have not upgraded their technology to allow for online applications. Many of them remained married to the concept of having people come in and sign up to become members of the credit union before being able to apply for a loan. This is a quaint, but outdated concept that hinders credit unions' ability to be significant players in the small business credit market.
Lastly, alternative lenders continue to be a source of capital for small business owners who need money quickly. They were among the first to adapt to changes in technology and make quick lending decisions. Often they are willing to fund riskier deals. However, the borrowers pay a premium for that risk. Alternative lenders generally charge much higher interest rates than traditional bank loans and SBA loans.
Crowdfunders don't seem to have lived up to the hype they generated in 2012. Crowdfunding is a method of raising money that in my opinion works best for projects that require relatively small amounts of capital. It is popular among creative and non-profit types of ventures. Its biggest proponents are young entrepreneurs. However, if you need $2 million dollars for a building loan to expand inventory storage, the venture is unlikely to be "sexy" enough to gain investors. Additionally, companies that are more established and require larger infusions of cash are unlikely to get what they need through this method of financing. Additionally, professions with a degree of prestige -- including doctors, dentists, lawyers and CPAs, etc. -- are unlikely to want to be seen using this method to secure financing.
Overall, the small business lending outlook for the rest of 2013 is looking quite good. Lenders are becoming less rigid in their approval parameters, and technological advances are enabling them to process loan requests more quickly and easily than ever before. As entrepreneurs increasingly look to conduct their business online through smart phones and tablets, look for financial institutions to respond to the needs of borrowers by improving their digital capabilities.
Rohit Arora is co-founder and CEO of Biz2Credit, an online credit marketplace that connects small- and medium-sized businesses with a network of 1,200+ lenders, service providers, and complementary business tools.  Having arranged $800 million in funding, Biz2Credit is a leading resource for loans, lines of credit, working capital and more.  Follow Rohit on Twitter @Biz2Credit and on Facebook. http://www.facebook.com/businessloan.