Hagel says the US and India must seize opportunities for defense cooperation, avoid red tape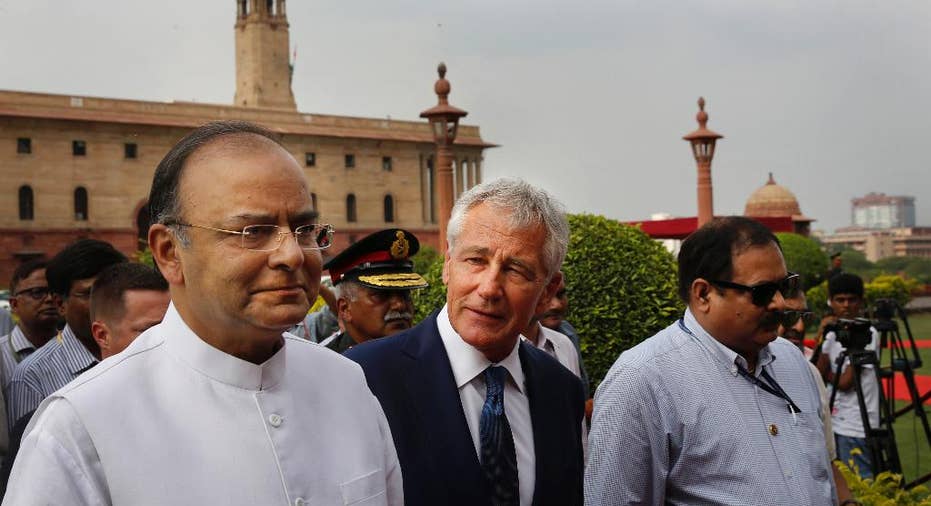 U.S. Defense Secretary Chuck Hagel says the United States and India must seize opportunities to collaborate more on defense development and not let government red tape and other problems stymie progress.
Hagel tells New Delhi business leaders and scholars that the two nations must be results oriented and do more to co-develop technology rather than just buy and sell weapons systems.
His speech reflects the hopes and frustrations of America's struggles to forge weapons development agreements with India, a critical ally in the region.
Hagel is leaving here with few concrete agreements, but he pressed for new weapons pacts, including a pilot plan for the two nations to jointly develop a next-generation anti-tank missile.