H.J. Heinz Crowns Burger King's Hees as Next CEO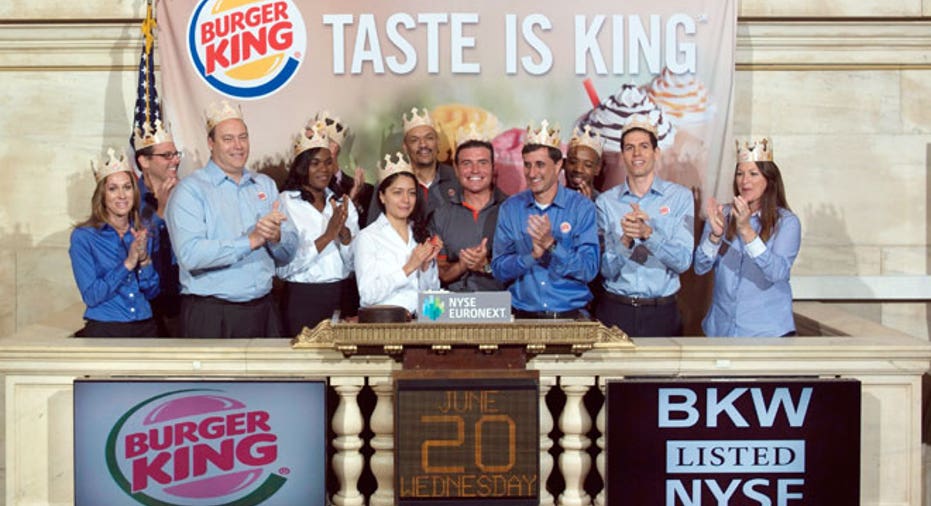 H.J. Heinz (NYSE:HNZ) tapped Burger King (NYSE:BKW) CEO Bernardo Hees on Thursday to become the next chief of the iconic ketchup maker once its $28 billion takeover by 3G Capital and Warren Buffett's Berkshire Hathaway closes.
Hees will keep his ties to Burger King, another company acquired by 3G Capital, by staying on as the fast-food chain's vice chairman.
Burger King is replacing Hees with Daniel Schwartz, who previously served as the fast-food company's chief financial officer and was a 3G Capital exec.
After more than two years at Burger King, Hees will follow in the footsteps of current Heinz CEO William Johnson, who was awarded more than $200 million upon his departure in one of the most lucrative golden parachute packages on record.
"Bernardo is a proven executive with an unparalleled track record of delivering results," Alex Behring, managing partner at 3G Capital and executive chairman of Burger King, said in a statement. "His combination of experience, leadership skills and broad understanding of the food industry make him the ideal leader to drive the next chapter in Heinz`s storied history."
In particular, Behring pointed to Hees's record at Burger King, where he oversaw a 44% surge in adjusted EBITDA between 2010 and 2012.
Before taking over Burger King in September 2010, Hees had been CEO of America Latina Logistica, the largest railroad and logistics company in Latin America.
"I am honored to be appointed the next CEO of Heinz, building upon the great success established during Mr. Johnson`s tenure," Hees said, adding that he's "excited" to relocate to Pittsburgh.
3G Capital and Berkshire said Johnson will remain CEO until the $28 billion takeover -- one of the largest buyouts in the food industry's history -- is completed, likely late in the second quarter or in the third quarter. However, the buyers said they "expect to discuss" Johnson's "interested in a continuing role with the company post closure" after the April 30 shareholder meeting.
Heinz said it has received antitrust clearance in the U.S., Brazil, India, South Korea, Japan and Israel, while it is still awaiting approval in China, the European Union, Mexico, South Africa, Russia and the Ukraine.
Meanwhile, Burger King said Hees will remain CEO until the Heinz deal closes, or July 1, at which point he will become vice chairman and continue to serve on the board of directors.
Schwartz, a former partner at 3G Capital, has been named Burger King's chief operating officer. Burger King also tapped Joshua Kobza as its new chief financial officer.
"As I prepare to begin a new and exciting chapter in my life, I am confident this dynamic group will continue to grow the Burger King brand and, as vice chairman, I will stay a part of this great story," Hees said in a separate statement.
3G Capital acquired Burger King in October 2010 for $4.1 billion.