Gym Owners Create Supplement to Cure Vitamin Burnout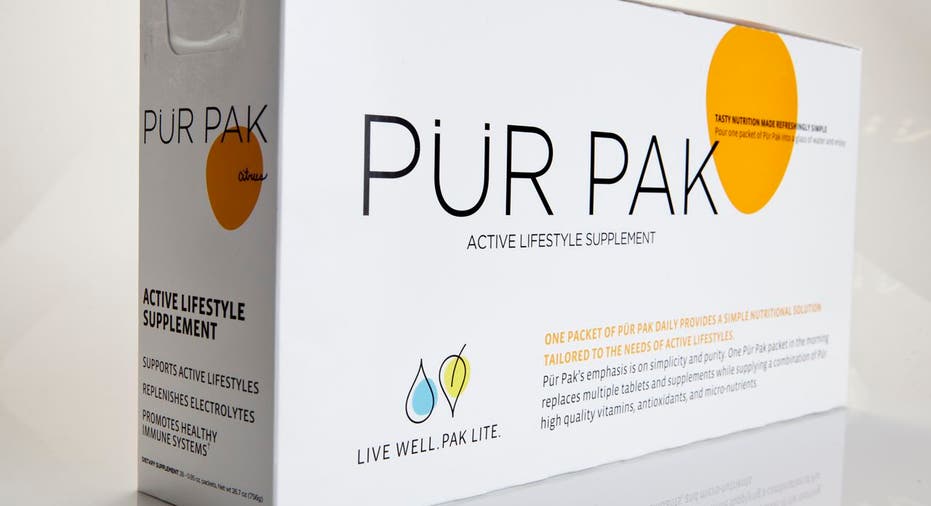 Small Business Spotlight: Pur Pak, @LivePurPak
Who: Gina and Bernard Baski
What: An all-in-one vitamin solution
When: 2010
Where: Santa Monica, California
How: Gina and Bernard Baski are co-owners of a gym in Santa Monica that specializes in endurance training. They say after client complaints over vitamin burnout, they started dreaming up an all-in-one power supplement, similar to Emergen-C, which could be used by athletes and busy people on-the-go as part of a healthy diet.
With that, Pur Pak was born. After consultations with leading dietitians and manufacturers, the product is now sold directly to the consumer online, for $39 for a box of 28 packets.
Biggest challenge: The Baskis say the biggest challenge was getting their FDA-certified lab to manufacture the powder with so many high-quality ingredients. "The next challenge was getting it into people's hands," says Bernard.
One moment in time: Gina is proudest that the duo has stuck to their vision, and they haven't compromised the product.
Best business advice: "Stick to your passion," says Gina. "The worst thing is to look at numbers and business plans. When you're passionate and believe in something, success is typically not too far away."