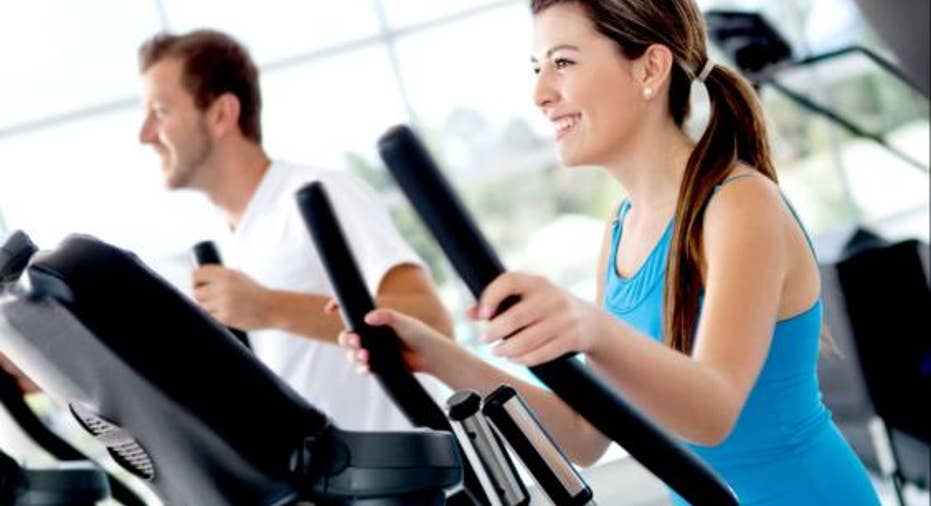 By Gerri Willis
It's January – the biggest month of the year for fitness club signups. According to the International Health, Racquet and Sportsclub Association, 18 percent of Americans are members of a health club or soon will be. I have to admit to having been a gym rat, off and on, for years, really. But there is much consumers need to know before signing on the dotted line this month.
First off, these memberships can get expensive over time. For that reason, you need to do the math. How many times a week are you likely to make it to the gym realistically? Recently, I dropped my membership at a pricy New York gym when I realized my work schedule would prevent me from going more than once a week. Fifty bucks for each visit? No way. Instead, I opted for the company-sponsored gym at the Fox offices. It doesn't have eucalyptus-scented towels, but the people are nice and it's incredibly convenient. Truth is, if you overspend on your fitness club, you start to resent the place over time.
If you do decide it's worth it, check out just how busy the floor is at the time you are likely to go. If the gym is packed every morning from 7 a.m. to 8 a.m. and that is the only time you can attend, you need to reassess. Cleanliness counts. A dirty shower area doesn't bode well for the way the rest of the operation is run.
Read the contract. Seriously. I've written so many stories about the Federal Trade Commission going after fitness club chains, I can almost write the press release itself. Sometimes what the high-pressure sales person giveth, the contract takes away. One famous example: A 30-day free trial offered by one national gym. But there was a catch – if you didn't go to the gym 12 times within that first month, you were automatically enrolled in a multi-year membership – and on the hook for the months and months of dues. Watch for the fine print on what happens when you decide to cancel your membership. It's not unusual for clubs to require you to wait a month or two before your cancellation becomes official. In other words, you have to pay an additional two months of dues, even though you don't want them. The time to address that issue is before you sign the contract.
And, once you do become a member understand that security is your own problem. I once had my iPad stolen at a gym. It may feel very chummy in the locker room, but the reality is that there are people with bad motives everywhere and a gym is an easy place for thieves to strike. Get a lock, use it and make sure you don't share your combination with anyone.
The good news is this:  Sign up time is the best time to ask for perks or extras with your membership. Do you get a 10 percent discount on services at the spa with your membership? It's worth asking for.  Ask for an extra month's worth of membership to be thrown in for free. What do you get if you refer a friend? Truth is, January is a big month for sign ups, but it's also a big month for gym freebies. Don't be shy.