Gwyneth Paltrow expands Goop brand, eyes TV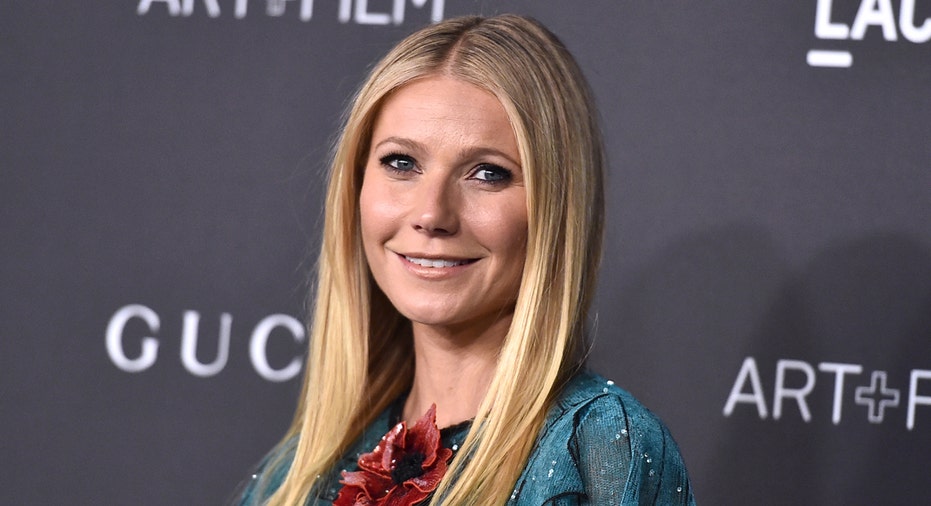 Actress Gwyneth Paltrow has been aggressively expanding her Goop brand beyond just a lifestyle blog in recent months, by launching a new brick-and-mortar store, entering the magazine world, and hinting at the possibility of a television show in the future.
"What we are thinking of doing is a TV show with the working title 'The Radical Wellness Show,'" Paltrow told The Hollywood Reporter in an interview released Wednesday.
"I would be going into the field and talking to any number of doctors, scientists, civilians, people in crisis in Flint, Michigan, where there is something to uncover and confront about wellness. We would want it to feel more Vice-y in its vibe, but we're just in the brainstorming phase," she said.
Paltrow, who launched Goop out of her kitchen in 2008, has turned the once-weekly newsletter into a full-fledged lifestyle brand that now includes her own line of clothing, makeup, vitamins, and skincare products. This month alone, Paltrow has released the company's first quarterly magazine in partnership with Conde Nast and opened her first brick-and-mortar store, called Goop Lab, in Los Angeles.
According to The Business of Fashion, markets sources estimate that Goop's revenue in 2016 was between $15 and $20 million, and according to Paltrow, the company is on track to almost triple that this year.
Paltrow, who took over as CEO in 2016, has also raised an additional $15 million in Series B funding from three venture capital firms over the last year, raising the company's total to $25 million overall in the last nine years, the magazine reported.
Since the brand's launch, Goop and Paltrow have also come under fire by various watchdog groups and medical professionals, who criticize the company for promoting false health claims. In January, gynecologists were outraged with Goop's article that suggested readers put a "jade egg" into their vagina to increase sexual energy and pleasure. And in August, Truth in Advertising called on California regulators to investigative the brand for making other false health claims.
Paltrow told The Hollywood Reporter that a lot of that criticism she gets comes because of her celebrity status and the market that she's looking to target.
"[Celebrity] makes it much more difficult. For the business I'm creating, it's an obstacle I always have to overcome," Paltrow said. "For example, Resse [Witherspoon], who is a dear friend, has this quickly growing Draper James [clothing] business, and she leverages her celebrity in a great way for her brand. But for this model, where I'm trying to make Goop bigger than me and its own brand, you become inextricably linked. I'm a target in a way most entrepreneurs are not."
However, she does admit that being an A-lister does open a lot more doors for her business.
"I don't know many young entrepreneurs who can call Bob Iger, Sheryl Sandberg or [Airbnb founder] Brian Chesky, and they are kind enough to waste a little bit of their day to help me. So in that respect, my celebrity has been a huge asset," she said.
Goop's former CEO Lisa Gersh told FOX Business in 2015, that Paltrow has very big aspirations for the brand.
"I used the word 'world domination' once, obviously kidding. But when we started the company, and when I joined, we were really focused on the fact that we're a contextual commerce brand," Gersh told FOX Business in 2015.