Gun Shop Owner Calls for Groupon Boycott After Firearm Deals Dropped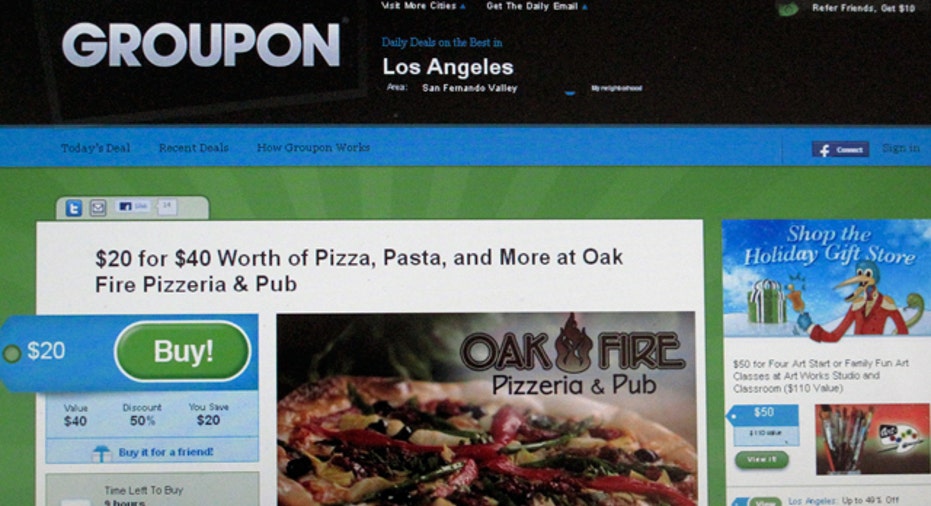 When gun-shop owner Michael Cargill started offering a "daily deal" for his store on Groupon, he says he was amazed at the purchase volume he saw as a result.
The owner of Central Texas Gun Works said within a day of offering concealed handgun license courses for half price, the deal was set to sell out.
"A Groupon rep called me and said, 'Why don't we increase the amount of people who can sign up for the class?'" Cargill said. "So I more than doubled it from 600 to 1,500 people."
Within two days, on January 18, Groupon called once again, this time to say the deal was being cancelled.
"They said they were suspending all deals for shooting and guns," Cargill said. "According to my contract, it says they need to send me that in writing, and I never received it."
While Groupon has not commented on media speculation that the company removed these gun-related deals in the aftermath of the Sandy Hook tragedy, which happened in December, the site did release a statement to FOXBusiness.com.
"Groupon has been testing firearm-related deals like shooting ranges and concealed weapons courses for the last eight months," spokesperson Julie Moser said via email. "Based on performance and customer feedback, it's clear they're not a fit right now."
Cargill said he is outraged by the move. He has called for a boycott of Groupon, and is in contact with his attorney.
"They are punishing law-abiding citizens, and those who want to learn about gun safety and the laws around firearms," Cargill, said.
Liz Goodgold, branding expert and author of "REDfire Branding," said the removal of these offers is likely a positive step for Groupon, especially in the wake of Sandy Hook.
"People are looking for a quick fix solution [for gun violence] and by banning gun-related sales, Groupon shows emotion. This makes them newsworthy, and people like when brands show empathy."
And although small business owners like Cargill may be mad at the fallout, the consumers will likely not penalize Groupon for the move.
"Consumers who are looking for a solution will feel better about it," she said. "It's almost as if the public option scales are weighing more positively toward them than any negative impacts."
And Cargill likely stands to benefit as well, Goodgold said.
"Now he has a business platform to stand on, this puts him out there as 'the poor business owner,'" she said.