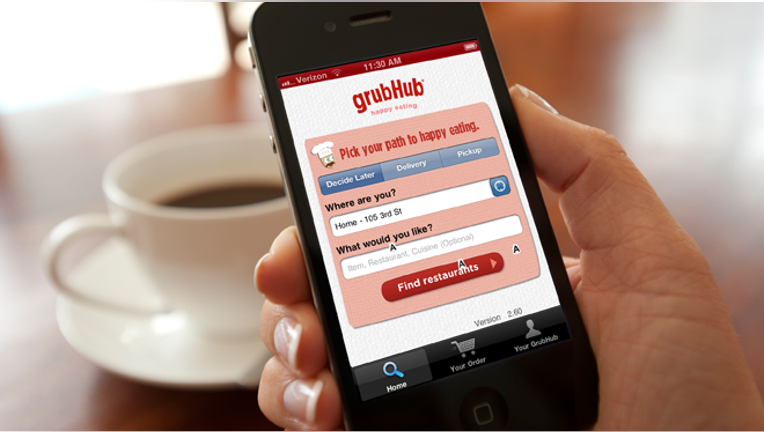 Investors looking to whet their appetite will soon have something new to sink their teeth into: GrubHub announced its plans Friday for a $100 million initial public offering. In a filing with the Securities and Exchange Commission, the food-delivery service said it plans to list on the New York Stock Exchange under the ticker symbol "GRUB." The announcement confirms last week's speculation that the company filed for a confidential IPO.
GrubHub connects hungry consumers with independent restaurants through an online ordering platform that can be accessed from a PC or mobile device. The company partners with 61% of all U.S. restaurants across 600 U.S. cities. Last year, GrubHub processed 135,000 deliveries, called Daily Average Grubs, amassing $1.3 billion of combined food gross food sales. In 2013, GrubHub said it generated $137.1 million in revenue, a 67% increase from the year prior. In it's filing, GrubHub said it believes Americans spent about $67 billion on takeout at its partner restaurants. "Our revenue growth has been driven primarily by increasing adoption of our platform by restaurants and diners, with 3.4 million Active Diners…as of Decmber 31, 2013, and the inclusion of results from the GrubHub Platform," the company outlined in its filing. GrubHub said $26.3 million of that bump in revenue and diners was thanks to the merger of GrubHub and Seamless, which was completed in August 2013.
The underwriters on the offering include Citigroup (NYSE:C), Morgan Stanley (NYSE:MS) and Allen & Co.