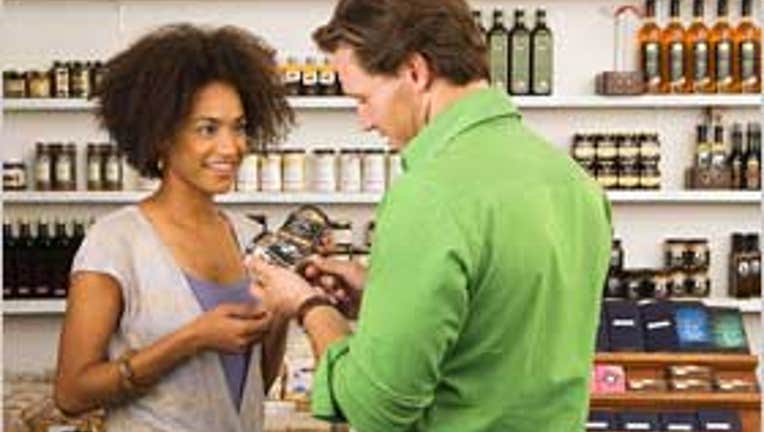 What do today's customers want?
According to the Bloomberg BusinessWeek 2010 customer service rankings, they want what L.L. Bean offers. By combining age-old traditions of price and value with revolutionary service approaches that meet customers where and how they want to buy, the near century•old retailer catapulted to No. 1 on the 2010 list of Customer Service Champs.
USAA, Apple, Four Seasons Hotels and Resorts, Publix Super Markets, Nordstrom, Lexus, The Ritz-Carlton, Barnes & Noble and Ace Hardware rounded out the 2010 Top 10, while Amazon.com, No. 2 on last year's list, came in at 11th. Also falling off the 2009 Top 10 list were Jaguar, Zappos.com, Hewlett-Packard, T. Rowe Price, KeyBank and Amica.
The annual rankings, based on data from J.D. Power and Associates and BusinessWeek surveys, provide fresh facts about the service approaches that resonate with today's customers.
What's old and what's new?
The findings show that outstanding businesses maintain unswerving allegiance to long•standing brand promises, value propositions and quality standards while proactively adjusting policies, processes and approaches to meet their customers' altered purchasing patterns.
"We've been through a financial downturn, and it takes a good combination of price, value and outstanding experience to pull people back to the brands they love," says nationally recognized customer service expert Jeanne Bliss, owner of CustomerBliss and author of "'I Love You More Than My Dog': Five Decisions That Drive Extreme Customer Loyalty in Good Times and Bad" (Portfolio Hardcover, 2009).
"Companies that are doing well today understand that customers will continue buying, or even increase buying, from businesses that make concessions when times are tough," she explains. That's why leading customer service providers, as they adjust their businesses, think about the person on the other end of each decision.
As examples, Bliss says customer-responsive business-to-business companies might loosen policies in order to accommodate financially pressed clients, whether that means more flexible payment terms or new purchasing options. Retailers can adjust pricing and processes to help customers get what they need even if their purchasing ability is dramatically reduced. Small merchants, she says, can often win simply by showing empathy. "Like the dry cleaner that provides free collar stays, just for the taking. That's such an empathetic, welcome gesture."
Across the board, customer service leaders share an ability to tune in to customers and tailor service approaches accordingly. L.L. Bean is a prime example: Internet sales now top catalog orders, thanks to a heightened online presence, intuitive order placing and tracking systems, free return shipping for holders of L.L. Bean credit cards, and a website open to unvarnished customer reviews and interaction. "Plus, they're very, very good at enabling front-line employees to go the extra mile to serve, and even rescue, customers when necessary," Bliss says.
Incorporating 2010 customer service best practices
"Today's beloved companies are the ones people enjoy doing business with, based on how they're treated and honored, how reliable the product or service was, and how they felt as a result of the experience," Bliss says, adding this advice:
• Believe in your customers and your employees. "Get rid of rules, policies and procedures that are cynicism-based. Give employees room to think on their feet and to serve customers with solutions tailored to their unique needs."
• Realize that customers are valuable assets with megaphones. Social media outlets give customers unprecedented control over your branding message. "They're sharing opinions and reviews and carrying your brand story into the marketplace. Treat them right and they'll be the army that goes out and tells your story for you."
• Be willing to say you're sorry. If a mistake shakes a customer's belief in your business, admit wrongdoing and apologize. Bliss mentions a home health service that retained $150,000 of business by investing $1,500 to send Acme Humble Pies following service mishaps. Other businesses benefit simply by offering sincere apologies when requests go awry or can't be honored.
• Weave humanity into every business decision, from defining your business purpose and promise to establishing policies, hiring employees and setting up service processes.
Finally, train, trust and empower your employees to do what's best to serve customers and to deepen loyalty through experiences that are the envy of competitors and the highlight of your customers' day.
Barbara Findlay Schenck is a small-business strategist, the author of "Small Business Marketing for Dummies," and the co-author of "Branding for Dummies," "Selling Your Business for Dummies" and "Business Plans Kit for Dummies."
* For more articles like this, visit www.businessonmain.com. The Fox Business newsroom was not involved in the creation or production of this special advertising section.