Growing Scandal Threatens Stanford B-School Reputation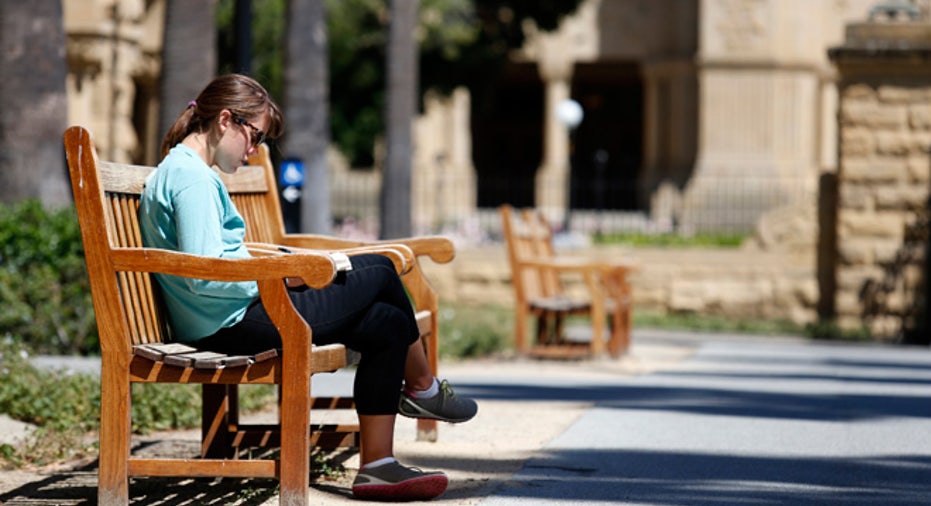 Fallout from a reported love triangle at Stanford's Graduate School of Business (GSB) has already claimed the school's dean, sparked lawsuits and countersuits, and threatened the reputation of one of the nation's most prestigious business schools. To make matters worse, it appears that Stanford is now dragging Apple into the fray.
What happens next is anyone's guess, but what's allegedly happened so far would definitely make for a juicy TV mini-drama.
According to reports, the 12-year marriage of GSB professors James Phills and Deborah Gruenfeld had been on the rocks for some time. In 2012, Gruenfeld finally decided to call it quits and moved out. That sparked a bitter divorce and custody battle that has cost the couple nearly half a million dollars. Three years later, it's still ongoing.
That's not unusual, but soon after the separation, Gruenfeld reportedly began a clandestine affair with GSB dean Garth Saloner, who at the time happened to be both her and her husband's boss. And wouldn't you know it, Stanford ended up firing Gruenfeld's estranged husband, ostensibly for taking several leaves of absence to teach at Apple University.
While Saloner disclosed the incestuous relationship to Stanford provost John Etchemendy and publicly claims to have recused himself from the termination decision, Phills retained access to his wife's emails and text messages, including "private" conversations with her new boyfriend, who seemed to be very much involved.
So Phills sued the school and the dean for wrongful termination, alleging the usual litany of hostile workplace, ongoing retaliation and harassment. In addition, he believes that GSB is trying to force him out of his residence by recalling a low-interest rate loan, now that his wife is no longer living in the home they built on campus.
It's sort of funny how lawsuits like these always turn out to be a gift that keeps on giving because, if either party has any dirty laundry (and who doesn't), it will turn up in the discovery and deposition process sooner or later. This case is no exception.
In addition to the salacious not-so-secret communication between the conniving lovers, a 2014 petition signed by 46 current and former employees apparently sought to keep Etchemendy from re-appointing the dean to a new 5-year term, claiming that Saloner was a bully who ruled by "personal agendas, favoritism and fear," according to Vanity Fair. While Saloner was rehired, in September he resigned in the wake of the lawsuit.
Of course, Stanford says Phills' complaint is baseless and countersued, claiming that his eavesdropping on the new couple's messaging was illegal, computer fraud and an invasion of Saloner's privacy, according to the New York Times. But then the university took the unusual step of dragging Apple into the sordid mess, claiming the rights to the course material Phills now uses to teach there.
That pits the school against Silicon Valley's most powerful company, Apple. While Stanford's action does appear to be an overzealous overreach that goes against established academic practice of allowing course material developed by professors to be their own intellectual property, whether that's consistent with copyright law remains to be determined by the court.
Poets&Quants, a publication that covers B-schools and has reported on the scandal since the beginning, points out the blatant duplicity of Stanford's claims, considering that it doesn't seem to have a problem with any other professors enriching themselves using work derived while teaching there.
For example, Gruenfeld recently secured a $900,000 advance for an upcoming book that happens to have the same title as the one course she teaches at Stanford, "Acting With Power." She also reportedly sells DVDs and gets $25,000 a pop for speeches on the same topic. Go figure.
An even greater irony is that Gruenfeld spent her entire career researching the psychology of power and influence. She sits on the board of Facebook COO Sheryl Sandberg's "Lean In" nonprofit and is co-director of GSB's executive program that advises women leaders – presumably on how not to end up in situations just like this one.
This is the point in the story where I usually say you just can't make this stuff up, but then, this sort of thing is becoming so predictable. Whether it's government or academia, bureaucracy breeds incestuous cronyism where those in power think the rules don't apply to them, and those who whine about bullying end up being bullies.
Regardless of how the litigation turns out, none of this reflects well on the nation's top ranked business school.