Grow in 2011: 5 Action Steps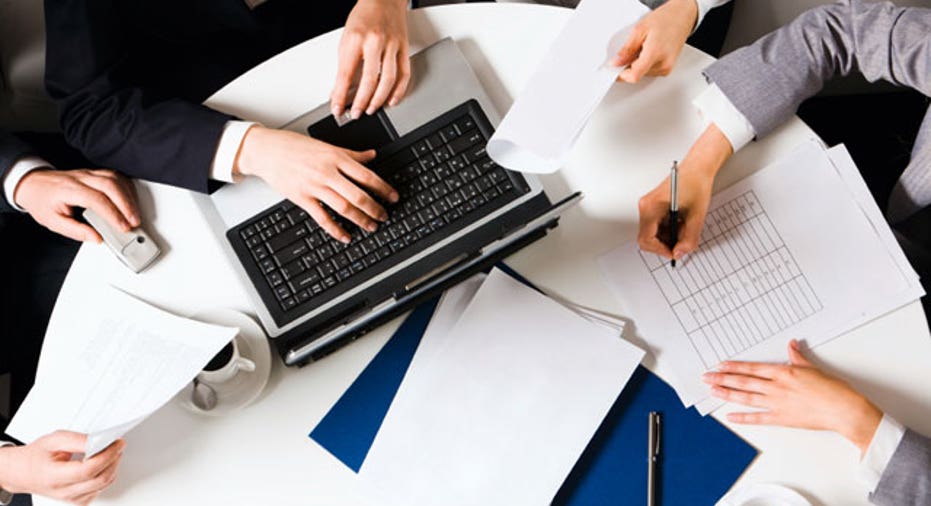 Make 2011 the year your business takes off, whether you are a startup, well-established company, or working for either one, there are five key things you can implement that will ensure your growth, according to Michelle Yurcak, a top Destination Management Certified Professional and President of Premium Event Services, a MI-based DMC.
Here's what she recommends:
Educate Yourself and Your Clients
It is critical that companies not only continue to educate themselves in the industry they are in, but that they are educated about their clients, and educate their clients. Moving into 2011, commit to attending at least two educational events specific to your industry, reading publications focused on your industry, and keep up to speed on your industry's latest trends. Additionally, educate yourself in the culture of your area and its people--I promise you that they have a lot to teach you. Ask yourself, what are some of the idiosyncrasies unique to your area? When you educate yourself on issues important to the people you are attempting to do business with, you win over many clients; when you speak with authority on your own industry as you are building these client relationships, you seal the deal.
Don't be Afraid to Say "No"
It's easy to be tempted to take on work that is not a right fit for your company, but seems financially rewarding (in the immediate future). Before you enter 2011, analyze what is your core business, and who are your core clients. Many people might also be watching you to see if you've been tested and proved before they choose you--are you picking the right clients so you can shine appropriately? Not all business is good business-- make sure you are comfortable turning down business that does not fit within your mission and core capabilities.  As a result, your reputation will be solid, which will be reflected in your client base.
Be Confident
To grow in any industry, you must be confident in your expertise, and have the nerve to tell a client that their ideas may not produce the most successful results. I have found that some clients will have a theme in mind for an event and after qualifying all of the demographics, objectives, and logistics of the event, their ideas or suggestions are all wrong for them. We help them understand that, and give them an event that truly accomplishes their goals. Once you are confident that your ideas and creativity will produce the desired results your clients envision, you can begin to create that sense of expectation from a client that will give you the open door to advise them what works and what doesn't for their specific situation.
Be Relevant
Times are changing and we must change with the times; we are an experiential society and influenced by the digital technology and all of the wonders it brings.  It is imperative that any part of your company output is no longer status quo. When your goal is to create an experience every time you come in contact with a client, growth follows, especially because not every company can create and deliver a true client experience. Stand in their shoes for a moment--what will he appreciate; what is she hearing me say? How can I avoid wasting any of their money? When creating an experience for a client, identify what is the most effective for their situation; you want to be able to contribute the full picture that makes sense to the individuals you are working with--and the area they are working in.
Know Your Competition
In our industry, nowadays, most clients have to get several bids for an event or large group transportation; knowing our competition and how we stack up against them is essential to growing. We have well established, quality competitors and they push us to be better, be more creative, and be on our game. I may be going away from conventional wisdom to say this; but, give your competitors a pat on the back. For us, ours is a small industry and having allies over enemies shows that we support the growth of our entire industry and not just our own business. We maintain that we can't be all things to all people so if we lose a piece of business, maybe we weren't the right fit; we believe that another opportunity is sure to follow. Grow right, grow wisely.
See FOX Business' full coverage of Financial Resolutions
About Premium Event Services:  Premium Event Services (PES) has been a leading Corporate Event Production and Destination Management Company (DMC) since 2002. PES President, Michelle Yurcak, is the only Destination Management Certified Professional in MI. PES is committed to strong client and vendor relationships, a strict set of industry-leading ethical, environmental and professional standards as well as the growth of our employees and partners. PES guarantees their clients that their convention, meeting, conference or special event will be one that attendees will remember for years to come. PES was awarded the Best Meeting Planner distinction in 2009 by Michigan Meetings and Events Magazine. Affiliations (Past & Present) include: Association of Destination Management Executives (ADME), International Special Events Society (ISES), National Association of Catering Executives (NACE), University of Michigan – University Event Planner (UEP), Certified Women's' Business Enterprise (WBE). The firm and its team have received multiple across the board industry awards. Michelle Yurcak, President, PES, can be reached at: myurcak@premiumeventservices.com or 734.528.1455.