Groupon Scales Back IPO, Readies to Hit Nasdaq Nov. 4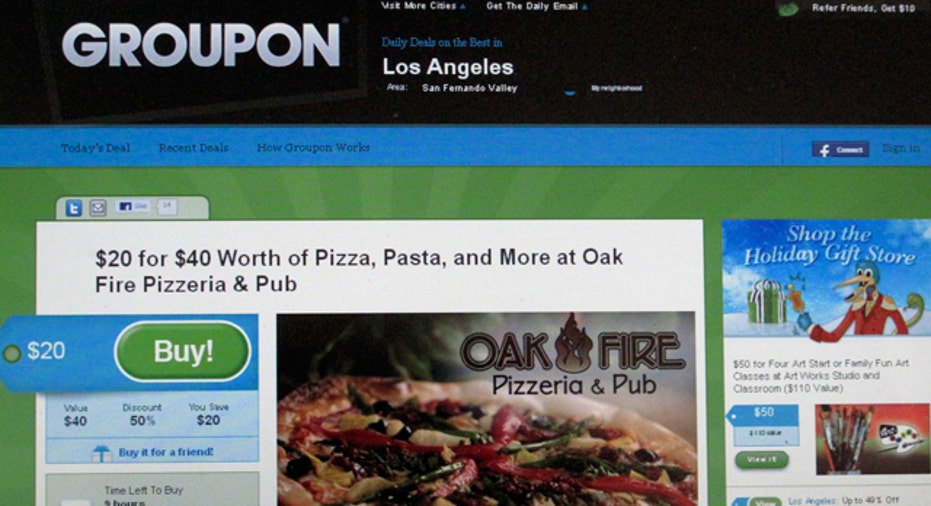 After filing, then postponing, and then amending its offer, Groupon plans to start trading on the Nasdaq on Nov. 4 with a scaled-back initial public offering.
The daily deals site, which is offering its shares at $16 to $18 each, said it hopes to raise as much as $621 million from the deal, valuing the company at $11.4 billion.
That price has been substantially reduced since it first filed for an initial public offering in June. The company had initially expected to raise as much as $750 million to $1 billion on the sale, which would have valued the company at more than $15 billion.
However, financial turmoil, fears over another tech bubble bursting and mounting questions over Groupon's business model forced the tech start-up to postpone its IPO in August.
Groupon, which plans to trade under the symbol GRPN, is gearing up for a roadshow next week that it hopes will impress cautious investors who have become wary over the substantial valuations placed on young tech companies.
The company is only offering 30 million of its shares, which is just 5% of its total outstanding. Sources close the matter told The Wall Street Journal that it decided to offer that amount because of the negative sentiment swirling the company.
The scaled back offering brings Groupon in line with other recent IPOs in the tech sector, including LinkedIn (NYSE:LNKD) and Zillow (NASDAQ:Z).
With the revised IPO papers, Groupon reported a narrowed third-quarter loss of $10.6 million, compared with a year-earlier loss of $49 million. The Chicago-based deals site said revenue climbed to $430.1 million from $81.8 million a year ago.
The e-commerce company also decreased the amount of money it spent on marketing during the period to $181 million, or about 42% of revenue, compared with 54% in the quarter earlier.
The company reportedly chose to postpone its IPO because it knew the improved quarterly results would speak for themselves and help hush critics, sources told the Journal.
Despite the criticism against its accounting methods and business model, Groupon has been steadily growing since its launch in 2009 as a tiny start-up based out of Chicago with a measly 200 merchants.
Groupon has since expanded to 175 North American markets and 45 countries, and has added more than 78,000 merchants and nearly 143 million subscribers.
Morgan Stanley (NYSE:MS), Goldman Sachs (NYSE:GS) and Credit Suisse (NYSE:CS) are lead underwriters in the deal.