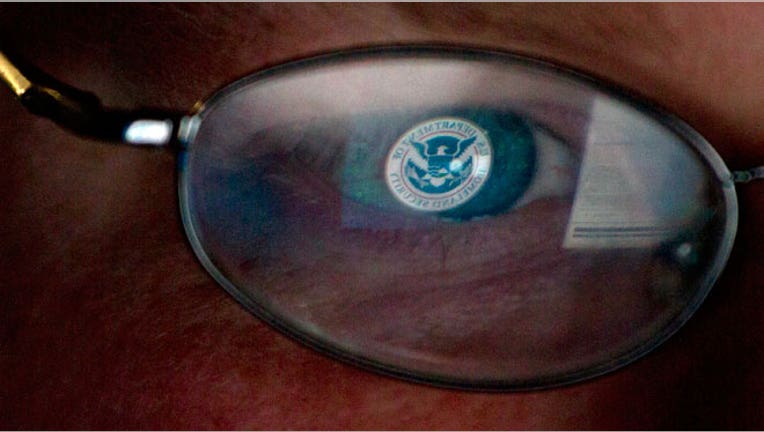 A group that took credit for a cascade of successful September cyber attacks on U.S. banks issued a new warning this week of further attacks on financial-services companies.
In a statement posted on Wednesday, the group, "Izz Ad-Din al-Qassam Brigades," once again blamed a YouTube video released last month that mocked Islam and created a stir around the world.
"Money is your glory...money is your existence; money is your honor; money is everything for you…Hence, attacks...will...continue soon," the group said in the post.
It added that the attacks "will continue as long as the insult remains."
While the "Izz Ad-Din al-Qassam Brigades" took credit for the successful attacks last month, some believe Iran's Qods force was actually behind the incidents.
There is also no way to confirm the online group is tied to Izz ad-din Al qassam Brigades, which is the military wing of Hamas.
Last month a slew of U.S. banks were hit with denial of service, or DDoS, attacks that flooded their websites, blocking or slowing access for millions of customers.
Among the banks believed to have been affected by the attacks were Bank of America (NYSE:BAC), J.P. Morgan Chase (NYSE:JPM), PNC (NYSE:PNC), U.S. Bancorp (NYSE:USB) and Wells Fargo (NYSE:WFC). The NYSE Euronext's (NYSE:NYX) New York Stock Exchange was also believed to have been a target.
The latest threat from the group came on Wednesday, the same day that Iranian infrastructure and communications companies were reportedly hit by cyber attacks.
"Yesterday we had a heavy attack against the country's infrastructure and communications companies which has forced us to limit the Internet," Mehdi Akhavan Behabadi, secretary of the High Council of Cyberspace, told the Iranian Labour News Agency, according to Reuters.
Meanwhile, reports indicate U.S. national security officials place blame for the September attacks on U.S. banks on Iran, which remains mired in a proxy war with the West over its nuclear program.
"I don't believe these were just hackers," U.S. Sen. Joe Lieberman told C-SPAN last month. "I believe this was done by Iran and the Qods force, which has its own developing cyber attack capacity. And I believe it was in response to the increasingly strong economic sanctions that the United States and our European allies have put on Iranian financial institutions."
Through its semi-official Fars news agency Iran denied any involvement in the cyber attacks.
Intelligence gathering network Flashpoint Partners sent out an alert on Wednesday about the latest statement from Izz Ad-Din al-Qassam Brigades.