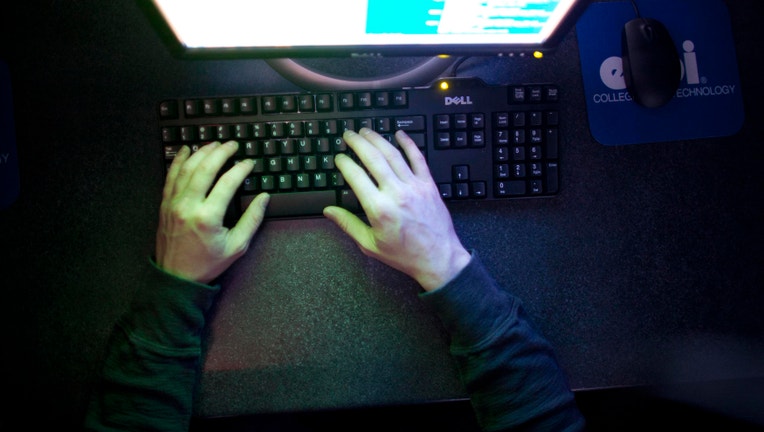 After months of claiming to bombard banks with cyber attacks, a group calling itself the al-Qassam cyber fighters announced plans on Tuesday to suspend its campaign against U.S. financial institutions due to the removal of the main copy of a controversial YouTube film.
If it lasts, the apparent ceasefire could ease the pressure on the websites of U.S. banks, which have been slowed or even been made inaccessible by a relentless series of distributed denial of service (DDoS) attacks in recent months.
In a posting on Pastebin, the al-Qassam cyber fighters said the removal of the main copy of a controversial video depicting the Prophet Mohammad from Google's (GOOG) YouTube is a "clear indication of progress and establishment of logic instead of obstinacy."
The link provided in the message sends users to a YouTube page saying the video has been removed by the user.
The group said it "lauds this positive measure" and "on this basis suspends" its Operation Ababil, giving Google and the U.S. time to remove the remaining copies of the film, which drew outrage in the Muslim world when it was released last year.
However, al-Qassam warns "surely it's not over yet" and said all other copies of the video need to be removed. "The Suspension of Operation Ababil has started today and will continue till further notice," the message said.
"This is by no means a white flag," said Carl Herberger, vice president of security solutions at security firm Radware (NASDAQ:RDWR), noting the warnings about future attacks if other versions of the video aren't taken off YouTube.
While al-Qassam has taken responsibility for the slew of cyber attacks against U.S. banks, some researchers haven't been able to draw definitive links to the group.
U.S. officials have suspected Iran may also be behind the Internet assault, which has slowed or shut down the websites of big American banks like J.P. Morgan Chase (JPM) and Bank of America (BAC).
Al-Qassam said its operation targeted 26 U.S. banks last week, including PNC (PNC), Citigroup (C), Wells Fargo (WFC) and Regions Financial (RF).
Denial-of-service attacks have increased dramatically in recent years, with Radware reporting a 170% surge in 2012 alone.
"We don't expect DDoS attacks against major U.S. institutions to go away," said Herberger.
Earlier this month PNC acknowledged the bank and other lenders are grappling with heavy Internet traffic consistent with cyber attacks. PNC said it believed the situation is an access issue, not an issue of "account security."
The cyber attacks can frustrate consumers, raise security concerns and also add to mounting expenses.
A survey last year by Radware shows the cost of downtime for financial-services companies is estimated at $32,560 per minute.