Grocery chain, retailer shares tumble on Amazon-Whole Foods deal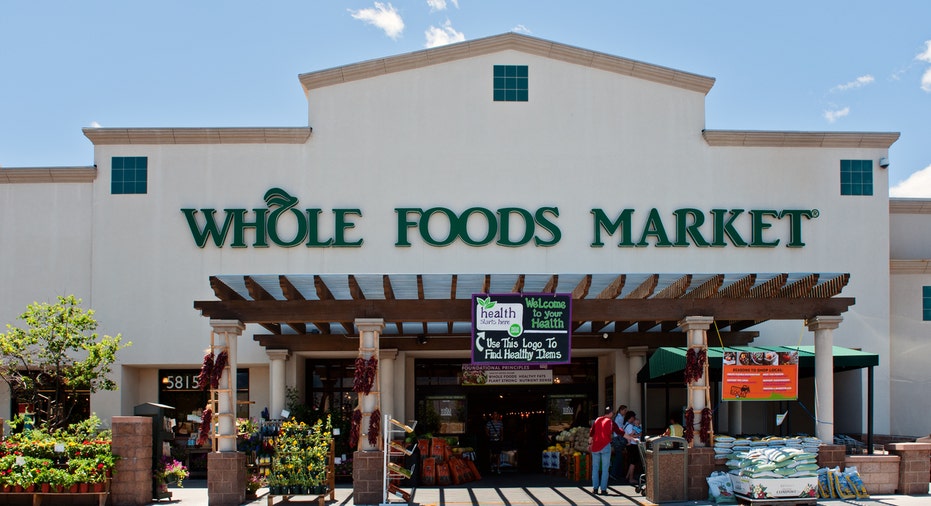 Shares of U.S. and European supermarket chains and retailers tumbled on Friday after online retailing giant Amazon.com Inc said it would buy Whole Foods Market Inc in a deal valued at about $13.7 billion.
Kroger shares slumped 11 percent, United Natural Foods Inc tumbled 17 percent, Sprouts Farmers Market Inc sank 11 percent.
The S&P 500 food and staples retailing index was off 5 percent.
"Again we see Amazon leading, and other supermarkets following. How they plan to implement technology in the buying experience remains to be seen," said Phil Bak, chief executive of ACSI Funds, an asset manager.
The news hurt shares of large diversified retailers as well. Wal-Mart dropped 6 percent and Target Corp dropped 10.6 percent.
The fallout also spread to Europe. Supermarket chain Tesco Plc shed 2.9 percent and Carrefour dipped 2.6 percent.
"Amazon's got its tentacles everywhere and that's another place to go," said Bruce Bittles, Sarasota, Florida-based chief investment strategist at R.W. Baird & Co. "Amazon sees that industry changing significantly – and they see that people don't necessary go to the grocery store anymore."
Amazon.com shares gained 2.3 percent after the news. (Reporting by Lewis Krauskopf, Sinead Carew, Chuck Mikolajczak and Jonathan Spicer, and Anyageorge Tharakan in Bengaluru; Editing by Bernadette Baum)