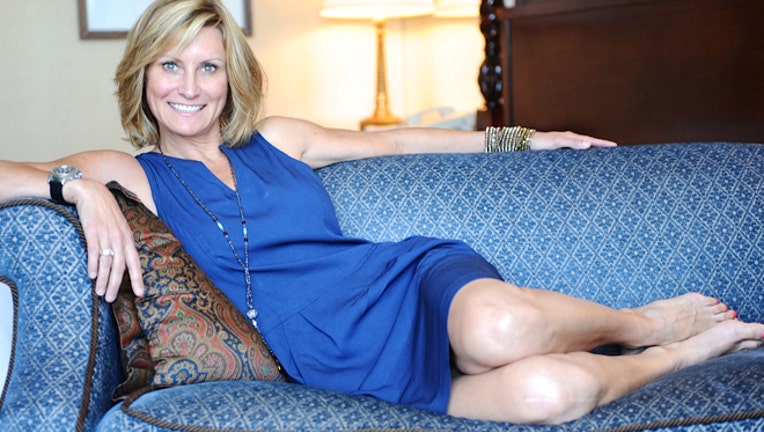 Small Business Spotlight: Exhale Spa, @exhalespa
Who: Annbeth Eschbach, Founder, President and CEO of Exhale Enterprises Inc.
What: Exhale is a wellness-based lifestyle brand that offers transformational spa and healing therapies, and boutique fitness classes.
When: 2002
Where: New York
How: Founded in 2002, Exhale was built on the premise that what people wanted from the spa and fitness industry did not yet exist. At the time, the industry landscape was filled with gyms, athletic clubs, day spas and yoga studios, but according to Exhale's founder, not an all-encompassing fitness and spa space.
"We wanted to take the destination spa experience and bring it into urban markets to make transformation accessible – and sustainable," says Exhale Founder and CEO Annbeth Eschbach.
Integrating fitness, healing and relaxation in a spa setting, Eschbach says Exhale aimed to be "the first spa concept to shift away from traditional beauty and pampering orientation to a more holistic approach."
With her experience – Eschbach holds a master's degree in Business Administration from NYU Stern School of Business as well as years of work experience in the fitness industry – she developed a fresh business model to create a product that met consumer demand.
"Many traditional and legacy spa facilities had not yet evolved to address changing consumer demand," she says. "We did not want to evolve the industry model – we wanted to revolutionize it."
Exhale offers spa and healing therapies, as well as transformational mind-body yoga and core-fusion barre and cardio classes. The gym and spa has 21 locations in 11 markets and is continuing to expand.
Biggest challenge: The spa sector was especially hard hit after the economic crisis in 2008. During the recession, Eschbach says numerous spas were shuttered as the industry experienced a shake out.
She says at the time Exhale was at a critical stage in their growth with eight units and "got smacked with the headwinds."  Still, Exhale managed to double the unit size of the company during this time.
"At a time when others were retrenching and eliminating staff and cancelling openings, Exhale was recruited heavily by real estate developers to be a central component in their hotel and residential properties," Eschbach says.
One moment in time: "The first milestone was in our early years," Eschbach recalls. "When we operated just three properties (two in New York and one in Boston), we were named one of the top ten brands by Fast Magazine along with Apple, Southwest Airlines and Kimpton."
Best business advice: Eschbach says even though you have done things a certain way in the past, keep an open mind. She suggests that entrepreneurs "start with a whiteboard and look at all things from the ground up."
The CEO also believes there are two essential qualities necessary to sustaining a leading business brand: grit and grace.
"Every business experiences bumps and headwinds, and leaders need grit to power through the tough times," she says. "No one will follow a leader without grace for the long term."