Greenberg Takes the Stand in AIG Case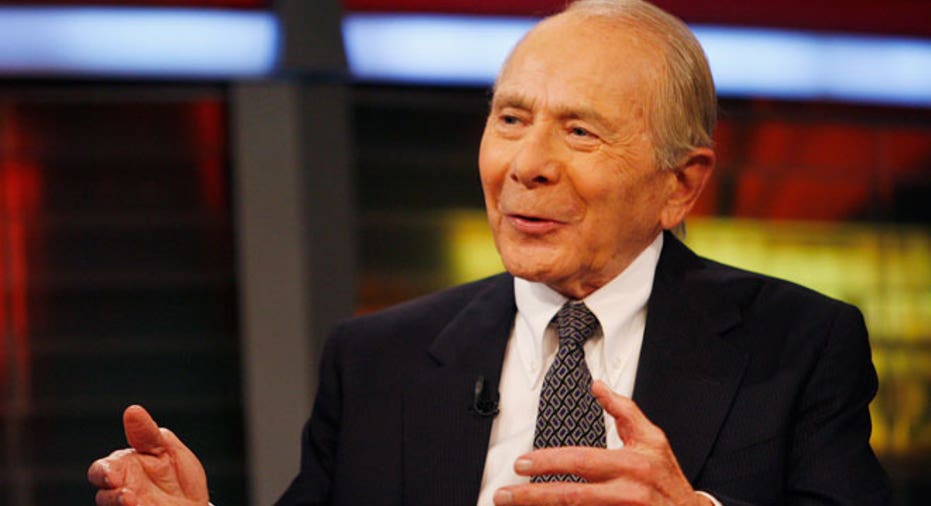 Former American International Group Inc. Chairman Maurice R. "Hank" Greenberg took the witness stand for the first time Tuesday in a long-delayed state court trial for alleged civil fraud.
The New York Attorney General's office is trying to prove Mr. Greenberg approved two financial maneuvers between 2000 and 2003 aimed at duping shareholders into believing AIG's core insurance operating results were better than they were. Former New York Attorney General Eliot Spitzer first filed the lawsuit in 2005.
Mr. Greenberg wasn't asked directly about the allegations during a morning of testimony but did defend his focus on profits during the nearly four decades he ran AIG.
"I think any CEO should be focused on the bottom line for their shareholders," Mr. Greenberg said. "There's nothing new about that."
David Nachman, a lawyer for the New York Attorney General's Office, asked Mr. Greenberg about his military service in World War II and Korea, and his rise at AIG in the 1960s to become CEO and chairman. While running the New York company, Mr. Greenberg turned AIG into one of the world's biggest financial-services companies.
Mr. Greenberg pulled eyeglasses from his coat pocket to read along as Mr. Nachman quoted from Mr. Greenberg's 2013 book, "The AIG Story." Mr. Nachman emphasized Mr. Greenberg's focus on turning a profit with the property and casualty policies sold to business clients, including setting up internal "profit centers" to encourage managers to make money for shareholders.
The Tuesday-morning testimony dealt heavily with what led up to the financial maneuver at issue in the case. The state contends Mr. Greenberg directed a transaction to mischaracterize underwriting losses in AIG's auto-warranty business as capital losses.
Insurance investors closely watch underwriting results as core to a company's operations. The state alleges Mr. Greenberg was seeking to deceive investors about the strength of those underwriting results.
Mr. Nachman cited multiple memos and reports that were sent to Mr. Greenberg in the late 1990s about the program's poor performance and ways to possibly fix it.
Mr. Greenberg's lawyer, David Boies, said in an opening statement earlier this month and in court filings that Mr. Greenberg believed the financial transactions at issue in the lawsuit were within boundaries of the law and generally accepted accounting principles.
Mr. Boies contends the state doesn't have any witnesses or documents that directly link Mr. Greenberg to the actual purported wrongdoing.
On Tuesday Mr. Greenberg patiently responded to many questions with an "I don't recall" or saying that something "may have" happened. Of his deep involvement in trying to fix the unit's problems, he said: "I wanted to teach people a lesson.…I thought their judgment going into that [auto-warranty program] was bad."