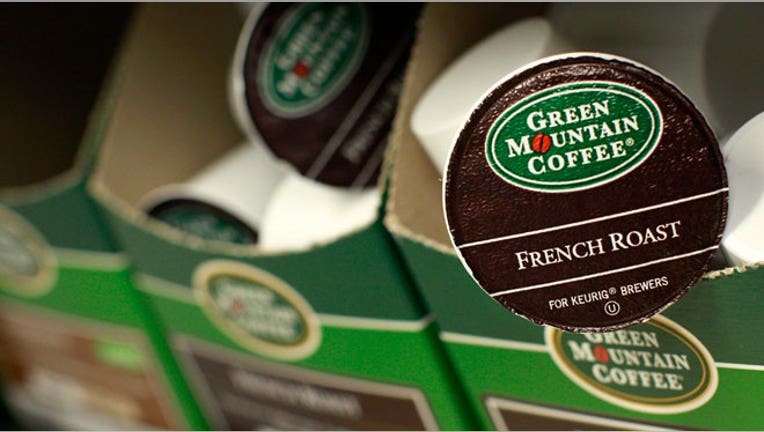 Green Mountain Coffee Roasters (NASDAQ:GMCR) beat the Street on Wednesday with a 30% rise in fiscal third-quarter earnings, but the Keurig maker's revenue and cautious guidance propelled its beaten-down shares another 8% into the red in after-hours trading.
Offsetting some of that gloomy news, Green Mountain said its board has signed off on plans to buy back up to $500 million of common shares over the next two years.
Reporting after the closing bell, Green Mountain said it earned $73.3 million, or 46 cents a share, last quarter, compared with a profit of $56.3 million, or 37 cents a share, a year earlier. Excluding one-time items, it earned 52 cents a share, up 6% from the year before and above consensus calls from analysts for 50 cents.
Revenue jumped 21% year-over-year to $869.2 million, narrowly missing the Street's view of $873.3 million.
"Our third-quarter results demonstrate continued business strength and solid fundamentals, particularly in light of the robust comparable quarter we reported in the year ago period," CEO Lawrence Blanford said in a statement.
However, Green Mountain's forward guidance seemed to spook shareholders as the company warned of slower sales growth ahead.
"As we become larger, however, our sales growth trajectory will understandably moderate from hyper-growth to a level more in-line with other successful growth businesses," said Blanford.
For the current quarter, Green Mountain expects to post non-GAAP EPS of 45 cents to 50 cents on sales of $889.9 million to $925.5 million. Wall Street was looking for significantly more robust EPS of 62 cents on revenue of $952.2 million.
Management also projected fiscal 2012 non-GAAP EPS of $2.21 to $2.26, which would miss the Street's view of $2.37. Sales are seen climbing 43% to 45%, translating to $3.79 billion to $3.84 billion. Even the optimistic end of that range would trail estimates for $3.87 billion.
Likewise, Green Mountain's fiscal 2013 outlook disappointed. The company said it expects to earn $2.55 to $2.65 on a non-GAAP basis, compared with the Street's view of $2.97. Sales are expected to grow 15% to 20% from 2012.
After initially tumbling double-digits, shares of Waterbury, Vt.-based Green Mountain were recently off 7.87% to $16.50. The selloff puts the shares on track to tack onto their 2012 dive of 60% and one-year plunge of 83%.