Green Mountain Hits Life-Time High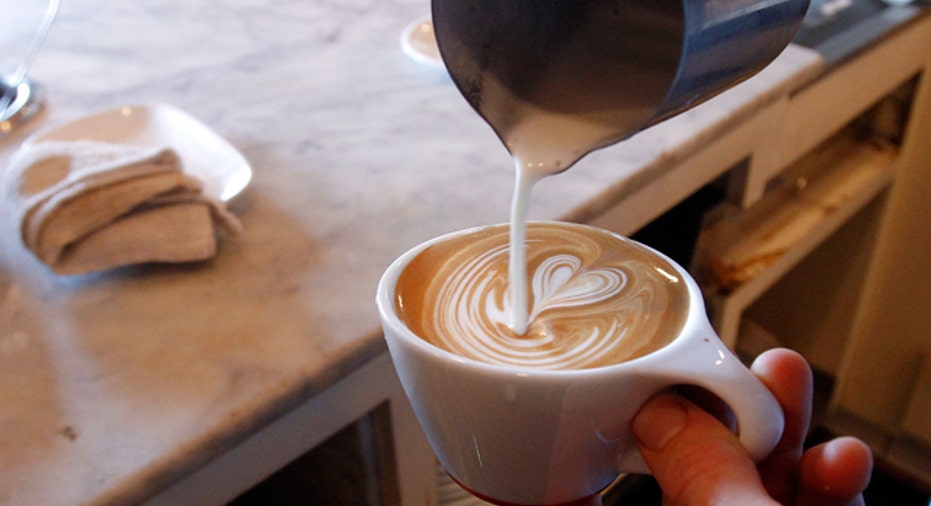 Shares of Green Mountain Coffee Roasters (NASDASQ:GMCR) soared to an all-time high Wednesday after the company booked a 101% jump in second-quarter sales, led by strong demand for its popular Keurig brewing system.
Reflecting the impressive performance, Green Mountain raised its fiscal sales view to growth of 82% to 87% from its earlier guidance of 75% to 80%.
The company upped its 2011 non-GAAP earnings forecast  to the range of $1.43 to $1.50 a share, from its earlier estimate of $1.19 to $1.29 a share. Wall Street is expecting a profit of $1.25 a share.
The Waterbury, VT-based company posted after the bell on Tuesday quarterly sales of $647.7 million, doubled from $322 million in the same quarter last year, trumping the Street's view of $629.35 million.
Revenue was driven by 1.2 million sales of its Keurig one-cup brewing systems.
In a statement, Green Mountain chief executive Lawrence Blanford said the company benefited from healthy post-holiday in-store brewer inventory levels and its new deal with Starbucks (NASDAQ:SBUX) and other big-name coffee producers that will start offering K-cups on Keurig.
"The addition of leading, nationally recognized brands like Dunkin' Donuts, Starbucks and Swiss Miss to the Keurig Single-Cup Brewing system expands customer choice within the system, fuels new excitement by current Keurig owners and users, raises system awareness, and has the potential to attract new consumers to the system," he said.
Net income for the quarter was $65.4 million, or 44 cents a share, compared with $24.1 million, or 17 cents a share, in the same quarter last year. Excluding one-time items, Green Mountain earned 48 cents a share, trumping average analyst estimates polled by Thomson Reuters of 38 cents.
Green Mountain also said on Tuesday that it plans on offering 7.1 million of its shares in a public offering and use proceeds to repay outstanding debt and fund general corporate initiatives.
The company, which announced Bank of America (NYSE:BAC) as the sole book-running manager of the offering, said certain stockholders plan to offer another 403,883 shares of common stock in the offering.