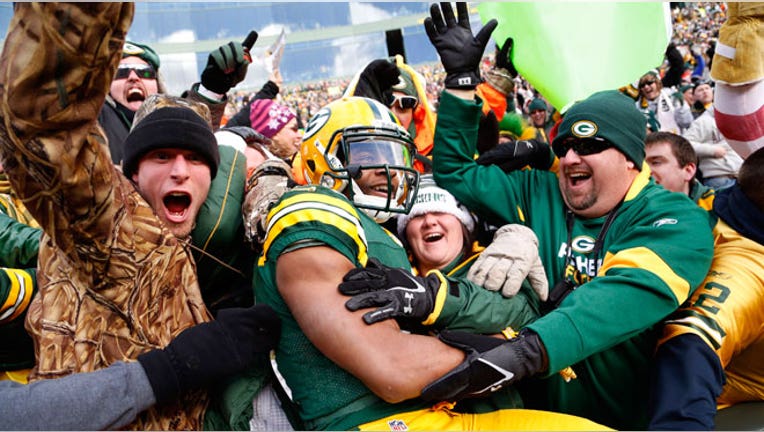 Business is booming in Green Bay.
The Packers posted a second straight club record in profits over the one year period ending March 31. The team's profit jumped 26% from one year ago, climbing to $54.3 million.
A decrease in player contracts helped lower the team's expenses, which decreased by $5.2 million to $253.8 million, while player expenses fell $19 million to $136 million.
Packers' CEO and President Matt Murphy attributed the decline in expenses to the late signings of star players Aaron Rodgers and Clay Matthews. Rodgers, who was voted the league's Most Valuable Player in 2011, signed a five-year, $110 million contract extension while linebacker Matthews agreed to a five-year extension for $65 million. Both deals were reached in late April and therefore not included in the latest report.
Local revenue fell by 2% to $128 million while national revenue climbed to $180 million, totaling an overall revenue increase of 2% to $308 million.
The Packers are required to release fiscal information each year since it is the only NFL team that is not privately owned. Rather, the team has been publicly owned by fans since 1923, despite the fact that shares cannot be sold or traded.
Fans have financially supported the team through five stock sales; 1923, 1935, 1950, 1997 and 2011.  The most recent stock offering, which ended in February 2012, attracted more than 250,000 new shareholders who purchased more than 269,000 shares, bringing the total number of owners to approximately 364,000. All proceeds from the offering were used to help fund a $143 million renovation project at Lambeau Field. The expansion will add 7,000 seats in the south end-zone area of the field; including nine levels of viewing areas, suites and concession stands.
The Packers will hold an annual meeting of shareholders on Wednesday, July 24.