Greece sees no fiscal impact from deal with U.S. over F-16 jets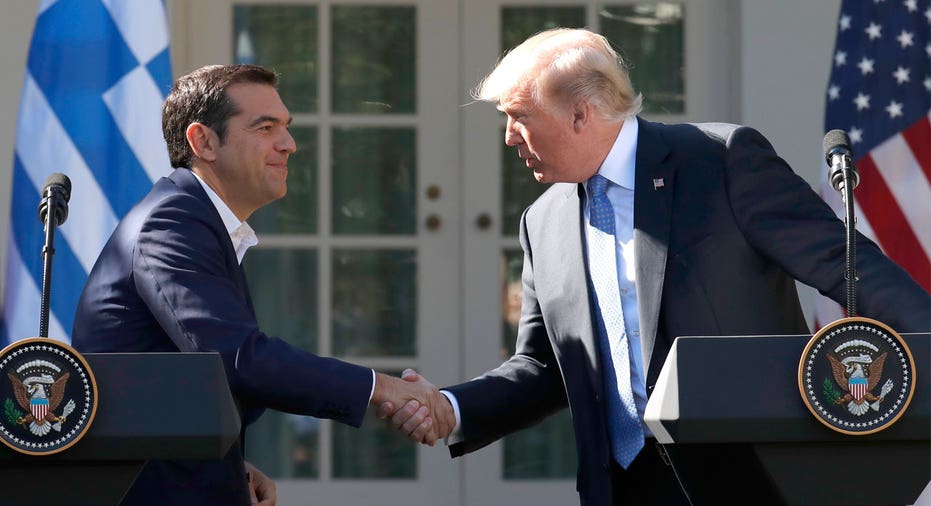 ATHENS (Reuters) - A potential deal with the United States to upgrade Greece's F-16 fighter jets is not expected to have a fiscal impact and should not cause concern to the country's EU lenders, Greek government spokesman Dimitris Tzanakopoulos said on Thursday.
U.S. President Donald Trump said after meeting Greek Prime Minister Alexis Tsipras at the White House this week that the two countries were in talks over a potential sale to upgrade dozens of F-16 aircraft in Greece's Air Force.
"It (the deal) is not expected to impact in any way the country's fiscal progress," Tzanakopoulos told reporters, adding that Athens was ready to brief the Commission, if it requested any details. "There is no reason for any concern," he said.
Discussions have progressed but the deal over the Lockheed Martin jets has not yet been sealed, he said. It is not expected to cost Greece more than 1.1 billion euros ($1.3 billion), an amount which would be paid in annual installments over a decade.
(Reporting by Renee Maltezou and George Georgiopoulos)