Goya Opens New Headquarters With Help of NJ Gov. Christie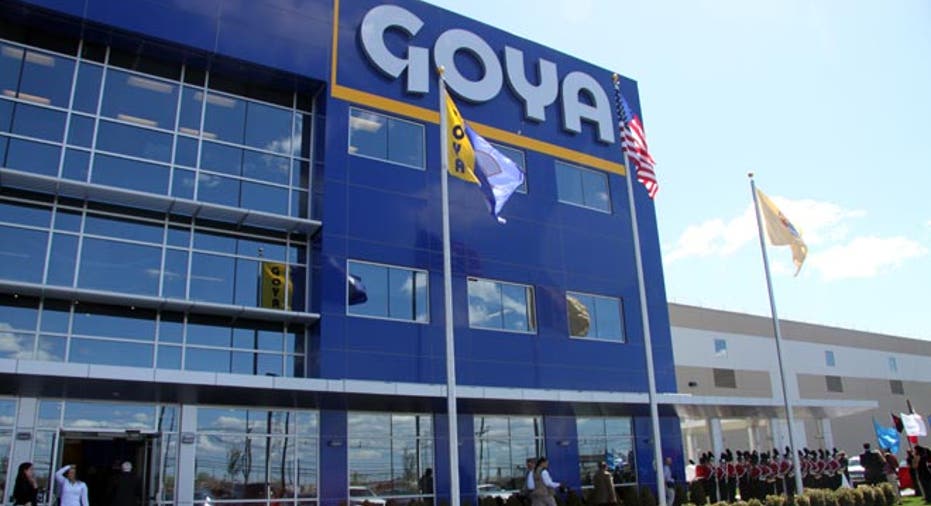 Gov. Chris Christie's 'New Jersey Comeback' is taking shape.
Goya Foods, the largest U.S. Hispanic-owned food company, picked the Garden State for it's new $127 million dollar corporate headquarters and regional distribution center. Located in Jersey City's industrial western edge, the new eco-friendly center is Goya's largest development in the company's history since starting in 1936 and only a piece of their $500 million global expansion plan.
"Location, location, and location. Everything comes here. It's one of the biggest transportation hubs, says Bob Unanue, President of Goya Foods. "Almost half of our investment (nearly $250 million) is going to Jersey."
However, Unanue says the state tends to be a deterrent for most companies because of the 9% corporate income tax rate. But things are changing under the leadership of Gov. Chris Christie who has been instrumental in getting New Jersey back in the game as an attractive place to do business.
From Fortune 500 firms to small and medium-sized businesses, 319 companies have used various economic development assistance programs, generating 82,000 jobs, and bringing more than $12 billion to the Garden State since 2010, according to New Jersey Economic Development Authority.
And Goya is taking advantage of those incentives. The company is set to receive $82 million over 10 years in state tax credits under New Jersey's Urban Transit Hub Tax Credit Program.
"We haven't received one penny yet. Down the line there are credits but we can't receive the credits directly because of the type of corporation we are. We will have to sell them. It's complicated," says Unanue.
Goya has to meet a certain criteria and pay back the state 110% of the value in any earned credits. And, over a span of 20 years, Goya will pay an additional $14 million in property taxes
"People will throw out all kinds of numbers about how much capital investment they're making and allocations their participating in to help encourage growth but one of the things you can't qualify are the contributions that Goya and its employees are making every day," says Gov. Christie.
Over the past year, the company has opened new facilities in Texas, Georgia, and California—totaling twenty six facilities worldwide with three in New Jersey—all of which are green.
"I just did the math, we have about a million square feet of solar roof in our three locations, said Peter Unanue, Executive Vice President of Goya foods and brother of Bob Unanue.
With annual sales of $1 billion per year and over 2,200 food products, Goya has been working hard to keep up with the ever growing Hispanic population.
According to the U.S. Census Bureau population, the Hispanic population is expected to reach about 106 million in 2050, about double what it is today.
"We want to be the welcome wagon to the Latino community and expand our reach to all ethnicities in the United States," says Bob Unanue.
According to Forbes, the Unanue family is the 170th richest family in the United States with a net worth of $1.1 billion. When asked if they would ever consider going public, both brothers responded at the same time.
"That's a double no," said Bob Unanue, who starting working the production line at 10 years old.
"We've been around for 79 years. There have been so many people who grew up in our company. We don't see a need to take that to the public when we're happy with what we have."
And their secret to keeping a successful family business for over four generations?
"Like a good meal, there's a lot of ingredients to it. It's takes hard work and a lot of dedication," said Peter Unanue, as his brother Bob laughs.