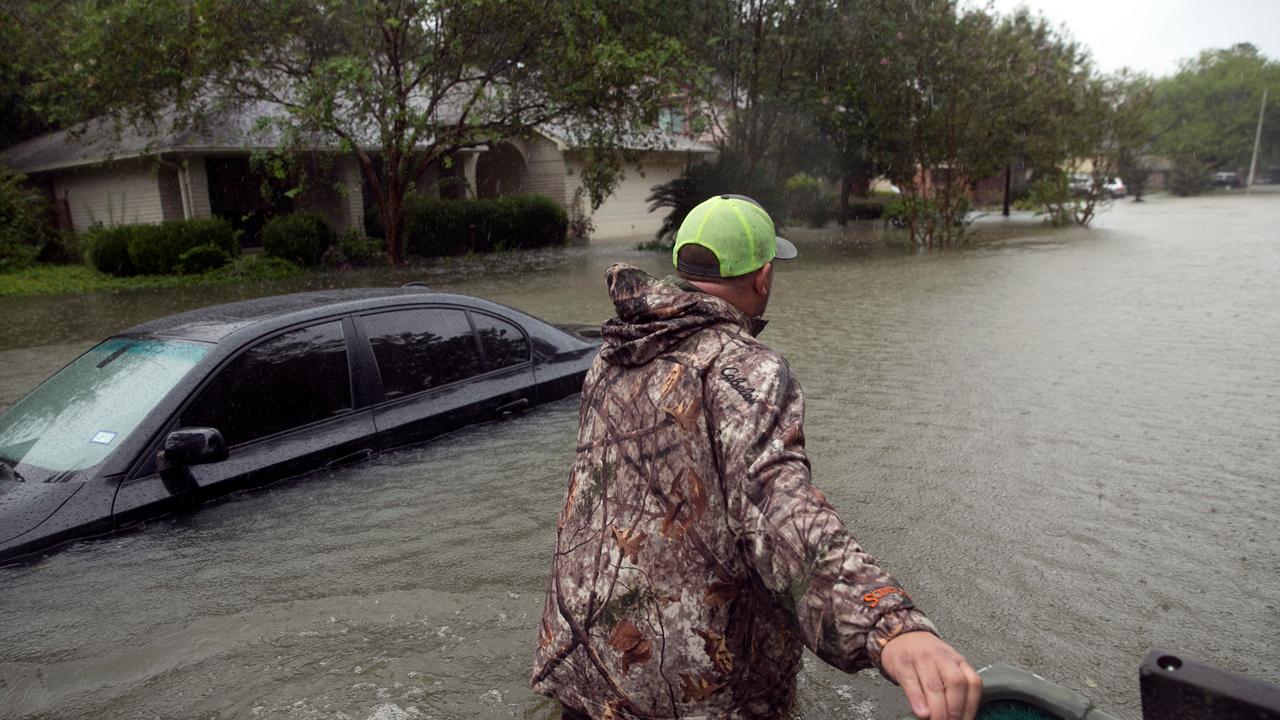 As Harvey begins to wind down, 30,000 to 40,000 homes in the Houston region have been demolished by record rainfall and devastating flooding, according to Harris County officials, who estimate damage has surpassed $20 billion.
The Federal Emergency Management Agency (FEMA) says 80% of homeowners in Houston are without flood insurance and the program has $5.8 billion left in borrowing limits. For the uninsured, this means funding will need to come straight from the federal government, according to former FEMA Director Joe Allbaugh, who appeared on FOX Business on Thursday.
"The flood insurance program has been underfunded for years and it's about to crash as a result of this," Allbaugh told Dagen McDowell on Mornings with Maria.
In Allbaugh's opinion, the flood insurance program should not be under the jurisdiction of the federal government.
"It's akin to ObamaCare. The government comes in, takes it over… in order to make it somewhat sustainable they have to raise the premiums and we can't continue doing this. It needs to be in the private sector," he said.
More From FOXBusiness.com site
Allbaugh estimates between 60,000  to 70,000 homes will be impacted by Harvey and less than 20% of those homeowners will receive insurance from the federal government.
He puts the onus on Congress to "step up and fund the flood insurance program."