Government Belt Tightening May Squeeze SBA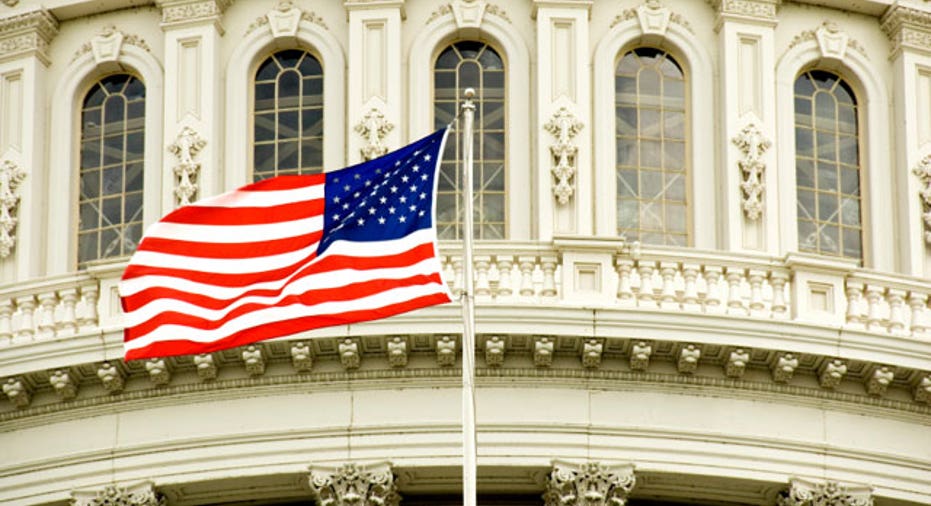 If the flurry of boisterous politicians currently floating federal budget-cutting proposals can be likened to a big party, the Small Business Administration is looking more and more like the Congressional piñata.
In recent weeks, both houses of Congress and the president have signaled their intent to scrutinize, slash and burn any of the lending agency's programs deemed superfluous, ineffective or outside its core mission:
*On Jan. 25, the Senate Committee on Small Business and Entrepreneurship sent letters to top SBA administrators, asking their recommendations "for programs within the SBA that you believe could be eliminated or substantially reduced."
*On Jan. 28, the House Committee on Small Business said it will conduct "hearings and investigations into the SBA," to gauge the "effectiveness of its programs to generate jobs," with an eye toward "elimination of those programs" that don't pass muster.
*On Monday, President Obama released his proposed budget for the SBA of $985 million – 45% less than it received in 2010.
"We have to tighten our belt, too," SBA Administrator Karen Mills told reporters on a conference call that day. "We looked through to see if there are programs that are duplicative or that we could eliminate."
What makes the SBA, which supports small business through loan guarantees, counseling help, and other assistance, such a lightning rod? The country is slowly emerging from a deep recession, with lingering unemployment. If small businesses aren't hiring, something is wrong with the system. Which leads many to argue that something's wrong with the SBA.
"Tinkering with the SBA is the closest politicians get to be able to tangibly show they are proactively doing something to foster job growth," said Brian Burke, a principal with the consulting firm SBA Access.
Congress ultimately will decide how much money the SBA gets for next year; Obama's 2012 budget proposal is meant as a blueprint. The $985 million he seeks for the SBA may be 45% less than the $1.8 billion it received in 2010, but its original allotment for last year was $824 million, before $963 million in stimulus money was added to address a severe small business credit crunch.
In the president's budget plan, the SBA "fared well given the extreme pressure to cut spending," said Molly Brogan, vice president for public affairs with the National Small Business Association. "I've seen a few articles pointing to a 45% cut, but that's really only when you take into account the stimulus funds. That being said, there are cuts, but they're not as drastic as some have made them sound."
But the ink on a final budget is still quite a ways from drying. GOP House Speaker John Boehner declared Obama's version "dead, gone, over" in an interview this week, and by the time Congress finishes its fiscal debate, the SBA budget is likely to shrink more.
"It's budget season," Brogan said. "That's what politicians do, especially when there's a new chairperson."
She's referring to Rep. Sam Graves, R-Mo., new chairman of the House Committee on Small Business. When Graves took the reins in January, reflecting the new GOP majority in the House, he issued the following statement: "Small business owners have been under attack by this administration. We need to get government off their backs and let them do what they do best - create jobs. Government does not create jobs, but it can help set the table for economic growth with the right policies."
His first task was to produce a document detailing the committee's plans over the next two years. The bipartisan document came out Jan. 25, "drafted in consultation" with Rep. Nydia Velázquez, D-N.Y., its immediate past chair, and had been approved by voice vote during an organizational meeting.
Though Graves has served on the Small Business Committee since his election in 2001, he told FOXBusiness in an interview this week, "I have no preconceived notions of what SBA programs work or not. The position we're in, government has got to tighten its belt, become more efficient and eliminate areas that are a poor use of taxpayer dollars.
"I want to take a close look at the SBA, to see what works, what doesn't, what is duplicative and what isn't even being utilized," Graves continued. "We'll focus on what they do well and strengthen those areas."
Burke, a fomer vice chair of the National Association of Government Guaranteed Lenders, said "Graves seems to have a good approach. If I were in his shoes, I'd do the same thing. SBA is one of the smallest - yet most politicized - agencies in government. Everyone has an opinion and few are really informed on just how effective this rather small element of the budget actually does monumental work to support and sustain the small business sector."
Asked what he thinks the SBA does well, Graves replied, "Its loan guarantee programs, where they work side by side with lenders, where lenders with exposure to risk make the final determination as to whether a proposed loan is a good opportunity or not."
Burke agreed. "The SBA 7(a) guaranteed loan program is the 'bread and butter' program, and it works. It could be better, there are opportunities to further streamline it, but this is government paperwork, after all. Just ask the thousands of small businesses that got well-structured credit that allowed them to expand, grow, sustain and create jobs and at the end of the day, have a retirement."
In his committee document and in interviews, Graves has said he wants to ensure that the SBA stick to its knitting, and cut back programs that stray from its core mission. The committee report mentions scrutinizing things like the SBA's Drug-Free Workplace Program, which offers businesses financial assistance in setting up anti-drug programs.
He specifically mentions an intent to investigate the SBA's HUBZone program, which offers assistance to firms located in economically distressed areas. The name stands for "Historically Underutilized Business Zones," and some 14,000 firms nationwide are "HUBZone certified."But in 2008, a General Accounting Office investigation in the Washington, D.C. area found that 10 of 17 certified firms surveyed lacked crucial eligibility requirements. Many of them listed addresses in HUBZones, but employed no workers there. The GAO also told Congress it obtained certification for four fictional companies.
"I worry about whether SBA programs are still doing what they are meant to do – support lenders who fund good business startups and good expansion plans," Graves said.
Part of SBA's mission is to ensure that a percentage of federal government contracts go to small businesses, a process that insiders say has become somewhat thwarted, with those contracts instead going to big business. Graves said he'll put an end to that.
"Over the past 10 years, bundling has definitely been an ongoing issue," NSBA's Brogan said. "Let's say there are two government contracts to be let, one for paper supplies, one for IT support. A contracting officer decides if he goes with Staples, he can bid out one contract instead of two and avoid half the paperwork. Bundling has sprung from a tendency to ease paperwork, to ease the contracting officer's burden."
Burke, of SBA Access, said, "Personally I think this is one of those areas that maybe SBA should be relieved of their duties and leave the contracting stuff to agencies that deal with it more."
Graves pledged, "We'll strengthen government's contracting out to small businesses - which is what they're supposed to do – instead of bundling contracts together so that small business can't compete."
On the Senate side, the Committee on Small Business and Entrepreneurship is chaired By Sen. Mary Landrieu, D-La., with ranking member Sen. Olympia Snowe, R-Maine. They made history in 2009 as the first two female lawmakers to lead a full committee in either the Senate or the House.
Their letter to SBA Administrator Mills said their committee will make a "careful examination of ways to improve and strengthen small business programs within the SBA, including the possibility of eliminating duplicative, ineffective or redundant programs."
Rather than respond to the committee's letter directly, Mills indicated that Obama's budget blueprint would speak for the agency. When the budget was released, she outlined its contents in a conference call. Among other things, the elimination of 150 jobs, she said, will save $8 million. A reduction in counseling services will result in another $10 million savings. Another $8 million savings will come from eliminating the PRIME (Program for Investment in Microentrepreneurs) program, whose benefits are mostly delivered by other programs.
According to the activist group Citizens Against Government Waste, which issues an annual Pig Book, "The SBA has long been a bastion for pork, and this trend continued in fiscal year 2010."In a U.S. fiscal year already dominated by widespread calls for deficit reduction and spending cuts, the SBA will likely get a through going-over during Congressional debate.
The prospect certainly worries some small business advocates.
"I understand the need to streamline every agency into a lean, mean fighting machine, but not all small businesses fit into one box," said NSBA's Brogan "The concern is, at this time, when small-business growth is so critical - and just now starting to kick in following the recession - significant cuts could have very negative consequences."