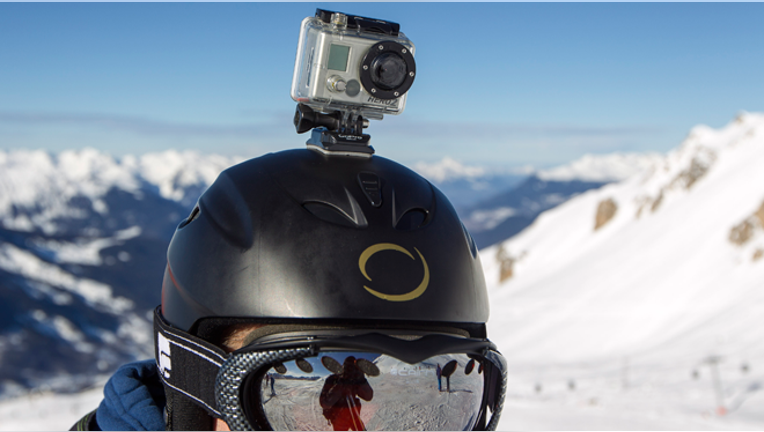 GoPro now expects to make as much as $427.2 million during its highly-anticipated initial public offering. That's a sharp increase from its initial $100 million forecast and could value the company at as much as $3 billion.
The maker of wearable sports cameras said it now expects to price shares between $21 and $24. At the high end of the range, the 17.8 million shares being floated would be worth just over $427 million.
San Mateo, Calif.-based GoPro, which will trade under the symbol "GPRO," will use proceeds from the 8.9 million shares it is selling itself (the rest are being offered by selling stockholders) to repay debt. It had about $111 million in debt as of March 31.
The remaining money will be spent on other "general corporate purposes," including working capital and investing in "complementary" businesses and technologies.
GoPro, whose thrilling action videos of cliff jumping, sky diving and surfing have served as viral ad campaigns, has seen its sales quadruple over the last three years.
In 2013, the company posted revenue of $985.7 million, up from $526 million the year earlier. In the first three months of 2014, its sales climbed 8% to $235.7 million despite a halving of its net income to $11 million.
It has sold more than 8.5 million HD cameras since launching the device in July 2009.
While the company says it depends on sales of its capture devices for "substantially all" of its revenue, it is hoping to launch a GoPro channel, which would enable it to start collecting advertising fees. It also offers editing software and an app for sharing.
"GoPro has enabled a new era of convenient self-documentation," the 10-year old company said in the filing with the Securities and Exchange Commission. "We believe our business focus results in a virtuous cycle and a self-reinforcing consumer acquisition model that fuels our growth."
JPMorgan Chase (NYSE:JPM), Citigroup (NYSE:C) and Barclays (NYSE:BCS) are co-managing the offering.