Google's Schmidt: Millennials are 'Smarter'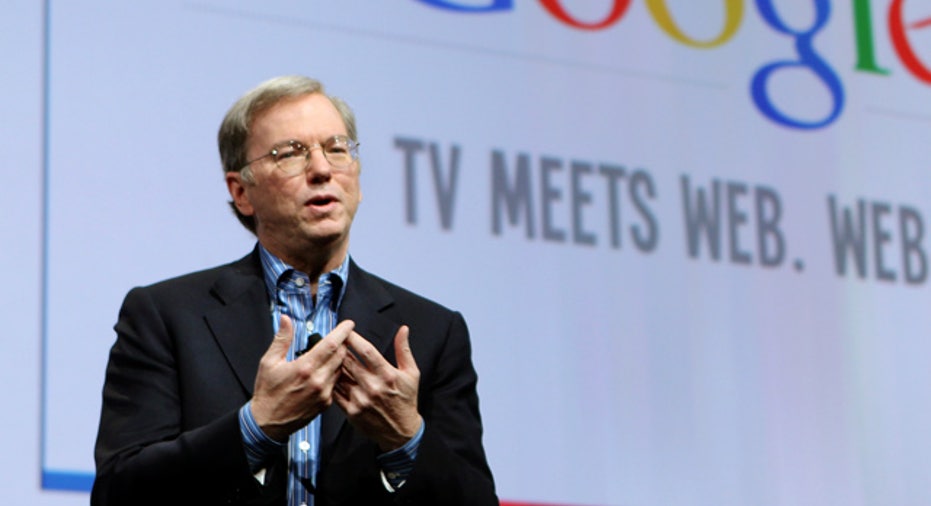 In a conversation with the American Enterprise Institute, Google (NASDAQ:GOOGL) Executive Chairman Eric Schmidt weighed in on privacy, job creation and the role of government in technology on Wednesday. Schmidt, who came to Google as CEO in 2001, also spoke of his management regrets.
"The biggest mistake I made was not understanding the scale of the social revolution," Schmidt said. He acknowledged that Google missed opportunities to develop a popular social platform like Snapchat. "The founders of Instagram left Google to do it," he said, referring to Kevin Systrom.
"You get very comfortable with business models," Schmidt explained. It can be "very, very difficult to disrupt yourself at any level."
Schmidt voiced optimism about technological advances in the future. "This generation is smarter than the previous ones," and "our children's generation and their children's generation will be smarter than we are," he predicted.
In particular, Schmidt expects that we will see more innovation in software, which is "largely taking over most industries."  He also spoke of "the explosion that we are going to see in biology and synthetic biology," which "will create a huge number of jobs." Schmidt added that "manufacturing jobs are declining," while "service jobs are increasing" and that "we should expect it to continue."
Schmidt also reiterated his opposition to the National Security Agency's (NSA) spying tactics. "You need to fight for your privacy or you'll lose it," Schmidt said. He acknowledged that privacy was an afterthought, joking that early on, "it didn't occur to us that there would be evil people in the Internet."
In general, Schmidt was opposed to regulation, especially in regard to the Internet.
"We want to let capitalism do its thing," Schmidt said. He appeared to be against the Title II regulation that aims to enforce net neutrality, stating  "we have benefited from the government staying out of the Internet." And "competition" is "the best way to have net neutrality." This position is in contrast to much of Silicon Valley, which largely advocated for Title II reform.
Hosted by AEI President Arthur Brooks, the conversation was also broadcast online. Earlier in the week, Schmidt spoke alongside U.S. Chief Technology Officer, Megan Smith, and biographer Walter Isaacsohn at the South by Southwest festival in Austin, Texas.
While protesters stood outside, voicing opposition to "robots," Schmidt advocated for artificial intelligence, calling it the "greatest force for good in mankind's history." He also conveyed his passion for helping women find career opportunities in the technology industry and his frustration at the difficulty in hiring immigrants.