Google's Schmidt Defends Company's Search Practices on Testimony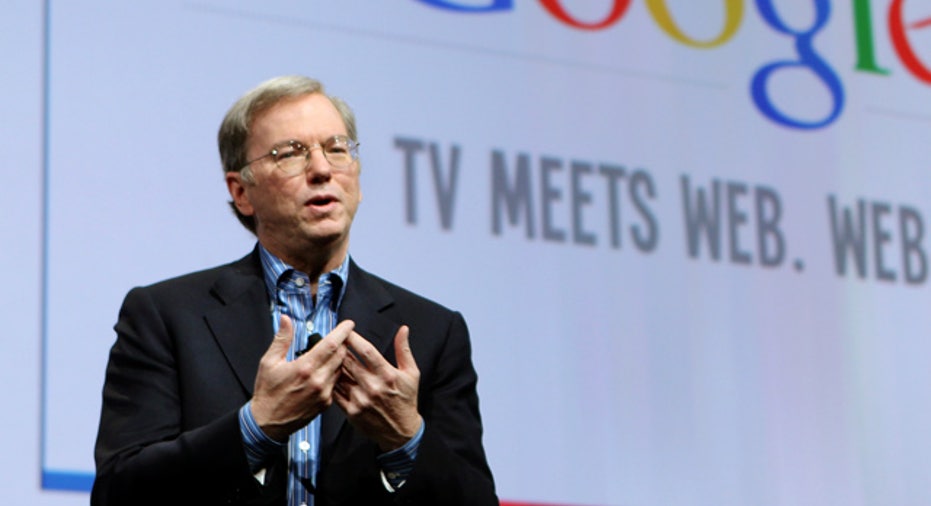 Under fire from rivals, Google Inc.'s chairman defended the search giant's practices in a congressional hearing on Wednesday, saying the company operates in a highly competitive environment as it aims to serve consumers.
"We built searches for users, not websites, and no matter what we do there will always be some websites unhappy with where they rank," Google Executive Chairman Eric Schmidt said to members of a Senate Judiciary antitrust subcommittee in a prepared statement.
Schmidt, who is a member of President Barack Obama's Council of Advisers on Science and Technology, is appearing amid charges from competitors that Mountain View, Calif.-based Google favors its own businesses over those of rivals in search results. The company is the subject of an antitrust investigation by the Federal Trade Commission, and senators also are asking questions about Google's business practices.
"Critics claim that Google has begun to subtly bias its search results in favor of its own services," said Sen. Herb Kohl, the Wisconsin Democrat who chairs the antitrust panel.
"This conduct has the potential to substantially harm competition for commerce on the internet, and retard innovation by companies that fear the market power of Google."
Google competitors Yelp Inc., Nextag Inc. and Expedia Inc. unloaded a barrage of criticism against the company in testimony Wednesday.
"We believe Google has acted anticompetitively in at least two key ways: by misusing Yelp review content in their competing Places product and by favoring their own competing Places product in search results," Yelp CEO Jeremy Stoppelman said in prepared remarks. He and representatives of other companies are scheduled to testify on a separate panel from Schmidt.
"Google doesn't play fair. Google rigs its results, biasing in favor of Google Shopping and against competitors like us," Nextag CEO Jeffrey Katz said in his testimony.
"Google's tactics foreclose the ability of other sites to compete on the merits and to achieve the scale necessary to succeed," said Thomas Barnett, a lawyer and former Justice Department antitrust chief who represents Expedia and other clients.
The companies help consumers search for goods and services including restaurants, airline flights and electronic equipment.
Schmidt argues that Google operates in an intensely competitive environment and that consumers are free to use any of the company's rival sites. "If consumers don't like what one website is providing them, they can switch to another website with just one click," he said.
Lawmakers were expected to ask Schmidt about how Google's closely guarded search algorithm works and how it ranks its own products.
In his testimony, he said that Google makes "hundreds" of changes to its algorithms each year and that sometimes the most useful answer to a query is a map, video, a flight time or a shopping result, and not a website.