Google's Nest Calls on Developers to Build Third-Party Apps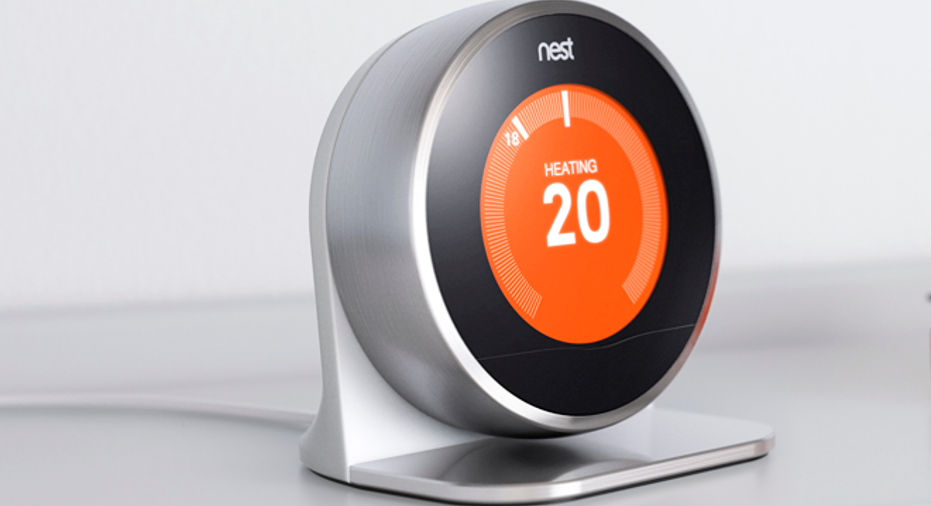 Google's (NASDAQ:GOOG) Nest is challenging developers to build third-party apps that allow its products to communicate with home appliances manufactured by other companies, such as Whirlpool (NYSE:WHR).
The smart thermostat maker, which was scooped up by Google earlier this year for $3.2 billion, launched a developer program on Tuesday asking programmers to build technologies that enable various home appliances to speak directly with one another.
The idea is that these tech-savvy everyday products would provide prudent information about the daily functioning of the home, saving the homeowner money, boosting synergies and improving safety.
"When we combine what we know about working inside of people's homes with what other products can do, we're able to build these meaningful connections," Nest founder and head of engineering Matt Rogers said. "But we need help."
The company, he said, is on the hunt of "all kinds of developers" that can help make the home "more aware."
As part of this goal, Nest has already partnered with several brands, including Whirlpool, LIFX, Jawbone and Mercedes-Benz.
LIFX light bulbs can be wired to communicate with the Nest platform and pulse red in an emergency. The lights could also be automatically turned on and off once the Nest Thermostat is switched into "away" mode, giving the appearance that someone is home.
The partnership with Mercedes-Benz would allow the car to automatically let Nest know when the driver will be home. The thermostat can then start heating or cooling the home at exactly the right moment. Perhaps down the road, these technologies would be so integrated they'd even be able to unlock the front door once the car pulls into the vicinity, or start heating up dinner.
With Whirlpool, Nest will notify its washing machines of peak times for energy consumption and have the washer or dryer delay the start of the cycle until this so-called "energy rush hour" has passed, thus using less energy and saving costs.
"The products Whirlpool designs adapt to consumers' lives and sense what they need - the way they cook, clean and entertain," said Brett Dibkey, general manager of Whirlpool's integrated business units division.
And with wearable tech manufacturer Jawbone, Nest Thermostat would work with Jawbone's UP24 band to wake users up at the most optimal times, and adjust room temperatures before the user gets out of bed.
"With our tools and your ideas, the possibilities are endless," Rogers said.
This announcement came hours after Nest said it was buying video-monitoring startup Dropcam for $555 million, which it says will be integrated into its conscious home efforts.