Google's 2Q Results Crush Wall Street Views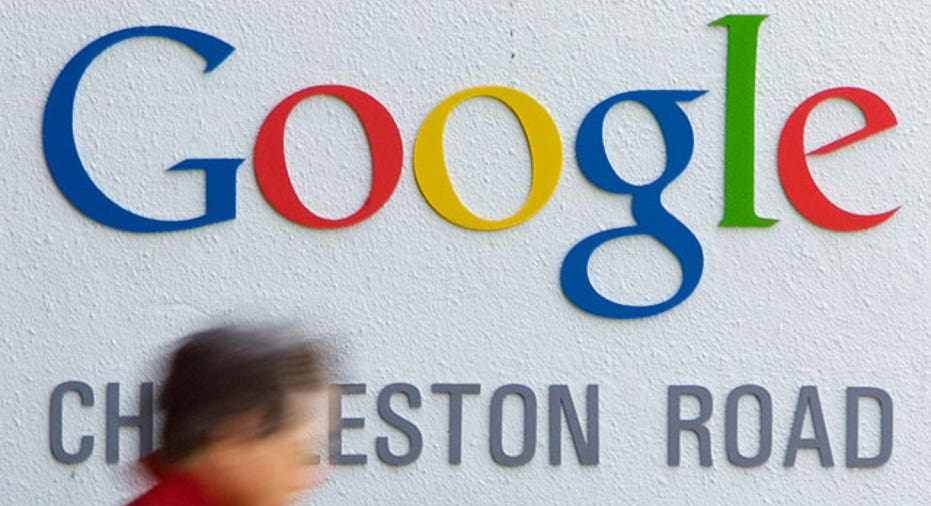 Search-engine giant Google Inc. (NASDAQ:GOOG) reported second-quarter results that wowed Wall Street on Thursday afternoon, sending the shares soaring in after-hours trading.
The Mountain View, Ca.-based behemoth reported net income of $2.51 billion, or $7.68 a share, compared with last years second-quarter profit of $1.84 billion, or $5.71 a share.
Adjusted earnings came in at $8.74 per share, up from $6.45 a year ago.
Revenue, minus traffic acquisition costs, came in at $6.92 billion, up from year-ago revenue of $5.09 billion. International revenues continued to grow, making up 54% of total revenues, compared with 53% in the first quarter of fiscal 2011 and 52% one year ago.
The company easily beat both bottom and top-line projections. Analysts polled by Thomson Reuters had predicted earnings of $7.86 a share, on revenue of $6.55 billion. Google also easily topped the whisper number, or unofficial earnings-per-share prediction circulated on the Street, which was just a penny above consensus, at $7.87 a share, according to WhisperNumber.com.
We had a great quarter, with revenue up 32% year on year for a record breaking over $9 billion of revenue, said Larry Page, CEO of Google, in a statement. I'm super excited about the amazing response to Google+ which lets you share just like in real life.
The average cost-per-click rose approximately 12%, compared with the same period last year, as aggregate paid clicks rose 18%. Sequentially, the average cost-per-click and paid clicks fell 2% and 6%, respectively.
Google, which has ramped up capital expenditures in both of the past two quarters, said its second-quarter net headcount growth, or new employees hired, was comparable to the first quarter. Worldwide, Google employed 28,768 full-time employees at the end of June, up from 26,316 full-time employees at the end of the first quarter.
In the regular session Thursday, shares of Google fell $9.73 a share, or close to 2% to close the session at $528.94. The stock soared more than 12% in after-hours trading, rallying almost $65 a share on the positive earnings news.