Google Takes Aim at Hollywood Studio Model with YouTube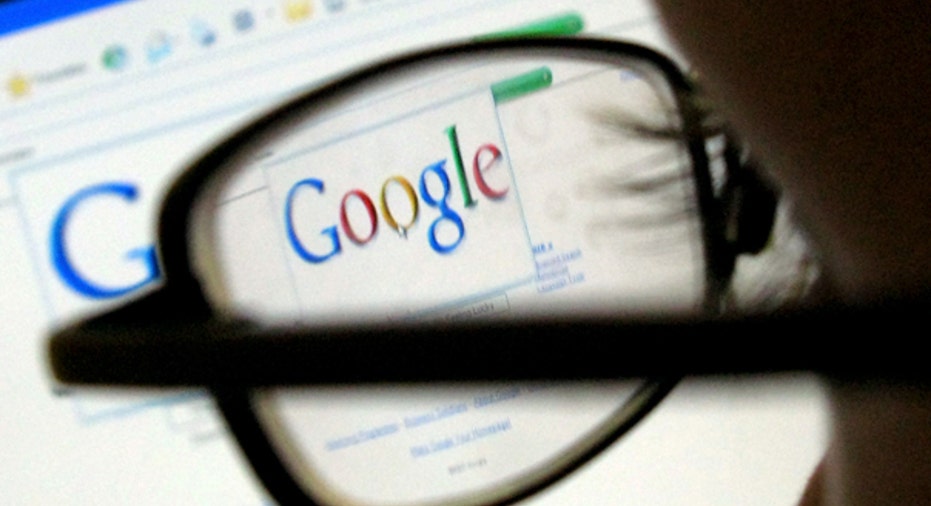 Google (NASDAQ:GOOGL) is trying to create "space" between its market leading YouTube video sharing platform and its competitors by disrupting the Hollywood studio model.
Google doesn't break out just how much it makes from YouTube but company executives have been highlighting its growth on analyst conference calls, including one last month after reporting third-quarter earnings.
Likewise, Google execs are cagey about just how much the search giant invests in the unit. Clearly no expense was spared in creating the company's handful of production facilities, known as YouTube Spaces. They are designed to improve the quality of content, engage viewers more frequently and for longer durations, and, of course, boost revenue.
"The content is what keeps people coming back (to watch more YouTube videos)," says Brian Solis, digital analyst and author, with Altimeter Group. Solis, who has his own YouTube channel, adds, "YouTube Space is an intentional strategy to grow revenue and attract more interest from (consumer) brands and other well-known advertisers."
The state of the art facilities are located in Los Angeles, London, and Tokyo with New York slated to open in November. YouTube is also partnering with a non-profit to open a space in Sao Paulo.
The Spaces are open to anyone with a YouTube channel, offering free workshops, onsite networking events, and special shoots including a Halloween partnership and contest with Legendary Entertainment.
"Space is inspiring," says Solis, who likens the facility's bustling activity, networking, and shoestring budgets to the early days of Hollywood spliced with the DNA of Silicon Valley. "What YouTube wants to accomplish is to make a more entrepreneurial space akin to what an accelerator does or a startup. Google is aware of what happens when you bring creative people together."
Video Producers are Thriving in Spaces
Video producers, known as creators in YouTube parlance, say they thrive in the atmosphere. "There's such a collaboration here, we don't have as much opportunity in Portland, (Oregon)," states producer Mercedes Rose, who also plays the onscreen mom of her real-life daughter—better known as "Haunted Sunshine Girl" on a YouTube channel with nearly 200,000 followers. Rose adds, "There's a lot of creative energy that comes from collaboration. Every time we're here we get ideas about other stuff we want to do."
YouTube Space not only provides the backdrop, it also provides video makers the latest equipment including Red and 4X HD cameras as well as unlimited editing access--all free of charge for channels with thousands of followers (the minimum varies by Space location). The only requirement is that videos are posted on YouTube before or at least concurrently with any other platform.
"We're waiting for an invoice," jokes Chris Riedell, who writes, directs, and stars in YouTube videos with his brother Nick as The Brothers Riedell. They have more than 160-thousand followers on their YouTube Channel and are fixtures at the Space LA. "We're always surprised. After a shoot we go, 'We just walk away? There's no bill?!' We're part of a wave of people (Google) is investing in to change this space and how people see digital (production)."
Nick Riedell chimes in, "It's a new model for the digital frontier…We're able to shoot a film (at YouTube Space) that would've cost us $10,000 to shoot, for nothing now. We can spend money in other areas and take the whole production and increase the value. We get more bang for our buck when we shoot at the space, for sure."
In other words, YouTube doesn't mind covering costs for higher quality programming it reckons will boost creativity, traffic and revenue.
"There's not a lot of precedent for a free production space to be open to the world," Liam Collins, head of YouTube Space LA, said in an interview. "It's an indirect path, but we believe that's the way we'll help many creators be more ambitious, which will grow their audiences, which is good for YouTube and Google."
More ambitious, longer, and slicker projects would address critics of YouTube's marketable programming, which includes eMarketer in a recent note: "Much of the time audiences spend with digital video in general is not useful for advertisers, such as clips that are either too short to include ads or not brand friendly, and both are attributes of many user-generated YouTube videos that get the most views."
Google may be the leader in digital video but the company doesn't have a stranglehold on the marketplace like it does in desktop search.
eMarketer estimates Google will close out 2014 with $1.13 billion in net US video ad revenue, just about a 19% share of the US digital ad market. The research firm predicts the overall digital ad spend in this country to more than double to $12.82 billion in the next four year, but eMarketer does not foresee Google expanding its share.
Marketing experts say Google is less focused on its share and is all about growing the pie. Zach Clayton, founder and CEO of data-driven digital marketing company Three Ships, says the Space initiatives are in keeping with this philosophy and remind him of Google's purchase of enterprise analytic software firm Urchin a decade ago. That buy spawned Google Analytics on YouTube, telling users how many people come to their site and how.
Google is Recasting Itself as a Media Company
"Everything they've done in the past ten years is about pulling more people into their business," Clayton says, adding, "Google has lost a $500 million revenue opportunity by giving that away, but they empowered everyone who makes content to make better content that brings more people online and people who do search more."
Clayton sees Space as the latest sign that Google is "recasting itself from a search company to a media company essentially" as the bread and butter business of desktop search is showing slower growth. "The next logical step is how does Google move into more interactive experiences that have more of a branding feel to them."
The marketing exec says Google can go to large companies spending tens of millions of dollars on media and offer more targeted ads because they have search data and can reach an audience on YouTube for a fraction of the cost of broadcast TV.
And that's where the more professional productions come in.
But even as Google and YouTube are disrupting traditional media, there are scrappy startups keeping everyone on their toes in the digital video world. Altimeter Group's Solis uses the sudden emergence of Vine as an example that even six-second videos can pose a threat to more established rivals.
"New platforms and short attention spans are the biggest threats to YouTube," he says, along with content aggregation platforms that deliver YouTube videos alongside those from competing services. "That makes YouTube a supplier and not a destination", observes Solis.
Other established content providers have boosted their digital presence, including Walt Disney which earlier this year bought Maker Studios in a deal worth nearly $1 billion.
Analysts are also keeping an eye on other content producers such as Amazon.com and Netflix as well as social media sites Facebook and Twitter.
Keeping top talent will become even more challenging. Some creators have defected to rival platforms for sweeter deals, complaining that YouTube keeps too much revenue. That's created a cottage industry for other digital media firms who help create content and represent these newfound stars of the small(er) screens.
Still many native YouTubers such as Nick Riedell say they've made a home in Space. "We don't post anywhere else. We post on YouTube and spread that link around," he explains, adding, "As a creator, knowing the platform you are creating for is so willing to support you with a production facility, it only makes you want to create for them more. It's a partnership more than a platform, which is pretty cool."