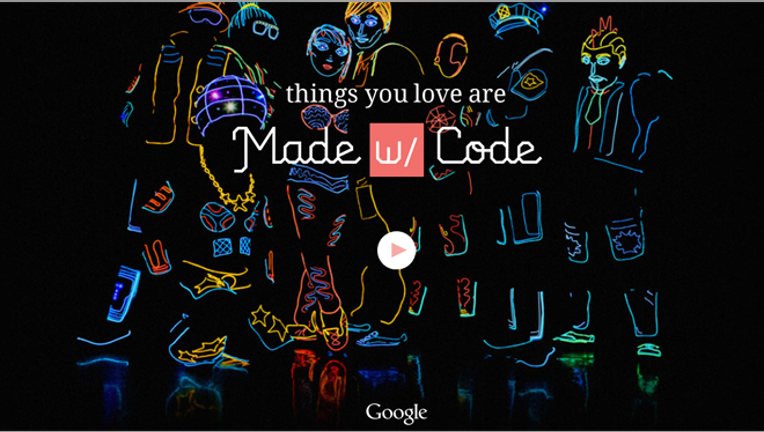 Google (NASDAQ:GOOGL) launched a $50 million coding initiative on Thursday to get girls interested in computer science.
This comes weeks after the tech giant unveiled one-sided diversity figures that showed a global staff comprised just 30% women (and 60% of white males).
The Mountain View, Calif.-based company in part blamed education for the lopsided diversity numbers, and pledged to increase computer science education for minorities and women.
"Coding is a new literacy and it gives people the potential to create, innovate and quite literally change the world," said YouTube CEO Susan Wojcicki "Coding isn't just a skill useful for working at a tech company."
The new female-targeted initiative, dubbed Made with Code, launched Thursday with an educational website, Google+ page and inspirational YouTube videos of successful women programmers.
It provides resources intended to educate young girls and inspire them to code, such as introductory Blockly-based coding projects, a web-based, graphical programming language.
The projects are all fun and elementary (targeting children), such as enabling coders to play with x and y coordinates to accessorize selfies with cartoon berets or blouses or build basic animated GIFs.
"You are a girl who understands bits exist to be assembled," one young girl says in a promotional video for the initiative. "When you learn to code you can assemble anything that you see missing."
To build out the network, Google is partnering with female-focused groups, such as Girls Scouts of the USA and Girls, Inc., to introduce Made with Code to their respective circles.
YouTube also has uploaded a series of videos of women who code every day in their dream jobs. One of these women is Danielle Feinberg, a director of photography for lighting at Pixar Animation Studios.
"There's a million things you can do with code in animated film," Feinberg says. "You can make a giant head of red curly hair that moves appropriate with the character. You can make water. You can make schools of fish."
Feinberg, a Harvard University graduate, said it took her a while to realize she was just as smart as the men in her school and work circles. In time she realized it was only confidence she lacked.
"I wish for the younger generation of girls to just believe in themselves," she said. "Put their voice out there so they can be heard and be a part of the conversation."