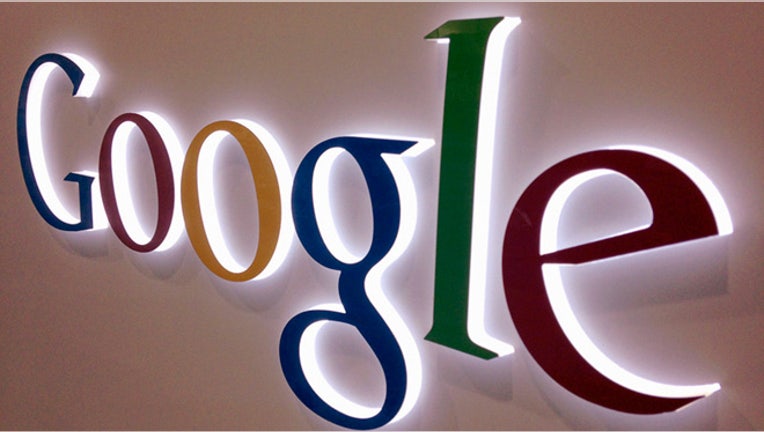 Google Inc's (NASDAQ:GOOGL) shares surged as much as 14.5 percent on Friday, adding nearly $60 billion to its market value, as strong growth in mobile ad revenue allayed concerns its YouTube business could be hurt by Facebook Inc's <FB.O> push into video.
The surge in the stock, which sent the Nasdaq composite index to a record intraday high, came a day after Google reported better-than-expected revenue and profit for the first time in six quarters.
Shares of Google, the world's most valuable company after Apple Inc <AAPL.O>, hit a record high of $688.81, valuing the Web search giant at about $460 billion.
At least 24 brokerages raised their price targets on Google's stock by as much as $150 to as high as $800, with analysts also welcoming new Chief Financial Officer Ruth Porat's emphasis on disciplined spending.
Online video ads could be a $17 billion opportunity in the United States alone by 2017 and YouTube looks best positioned to benefit, Jefferies & Co analysts wrote in a note.
"Second, new CFO Ruth Porat will take a more disciplined approach to expense management and capital allocation - welcome news," they wrote.
Google said watch time for YouTube rose 60 percent in the second quarter and the video service roped in more viewers aged 18-49 than any U.S. cable network on mobile alone.
Google and Facebook are trying to woo big companies to market their products via online videos.
YouTube has an edge over Facebook as it has a more mature monetization platform that seems to attract the best content, Piper Jaffray analyst Gene Munster said.
Google said the gap was closing between mobile and desktop "cost per click" (CPC), or the average price of online ads.
Mobile CPCs are likely to exceed desktop CPCs in the long term, Munster said.
Google's CPCs fell 11 percent in the quarter but that is not the complete story, Jefferies analysts said.
YouTube TrueView ads, where advertisers pay only when users don't skip an ad, cost less than traditional search ads.
Google's fast rampup of YouTube monetization is also hurting pricing, they said.
The company's advertising revenue rose 11 percent to $16.02 billion. The number of paid clicks increased 18 percent.
"This growth has steadily held in the mid-to-high teens since at least Q1:13," RBC analyst Mark Mahaney said. "Such consistency is a rarity, especially for a behemoth business ..."
Of 48 analysts covering the stock, 38 have "buy" or higher rating, while 10 have "hold." The median price target is $672, according to Thomson Reuters data.
Google's shares were up about 14 percent at $685.52 after 20 minutes of trading on the Nasdaq.
(The story corrects paragraph 1 to say stock surge added "nearly $60 billion", not "about $50 billion", to Google's market value and paragraph 3 to say Google now valued at "about $460 billion", "not $423 billion")
(Reporting by Eileen Soreng and Devika Krishna Kumar in Bengaluru; Editing by Kirti Pandey)