Google Morphs into Alphabet Inc in Bid to Highlight New Ventures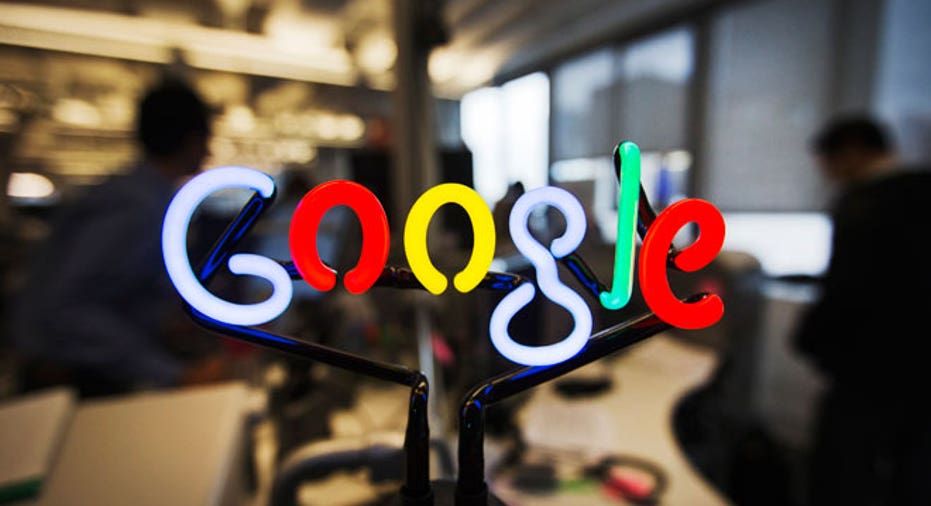 Google Inc (NASDAQ:GOOGL) announced a major shake-up of its operating structure on Monday, creating a holding company called Alphabet which will contain subsidiaries to separate its core web advertising business from newer ventures like driverless cars.
The move appeared to be an attempt to let the company focus on its more creative and ambitious projects.
"It suggests that in all likelihood, Google is not going to slow the pace of their experimental processes like self driving cars. It suggests they're really going to try to be like a tech conglomerate combined with VC," said Michael Yoshikami, head of Destination Wealth Management which has $1.5 billion under management.
The surprise news sent shares of Google up almost 7 percent to $708 in after hours trading.
Alphabet Inc will replace Google as the publicly-traded entity and all shares of Google will automatically convert into the same number of shares of Alphabet, with all of the same rights.
"This new structure will allow us to keep tremendous focus on the extraordinary opportunities we have inside of Google," said co-founder and CEO Larry Page in a blogpost.
Roger Kay, an analyst with Endpoint Technologies Associates, said the new structure "makes a lot of sense to me because it creates a greater degree of flexibility."
"For example, if a unit is doing well or badly they can dial it up or down, they can form partnerships or different companies," he said.
Page will serve as the CEO of the newly created company, while Ruth Porat, who joined Google from Morgan Stanley as the chief financial officer this March will become the CFO of both Alphabet and Google. (Graphic: http://reut.rs/1EkrvWT)
Sundar Pichai, who most recently served as the company's senior vice president of products, will head Google - the search engine division of Alphabet. Google's current directors will become directors of Alphabet.
The structure was announced after the close of stock market trading. Google co-founder Sergey Brin will become president of Alphabet, and Eric Schmidt will be executive chairman.
Page said "Alphabet is mostly a collection of companies, the largest of which is, of course, Google."The company said the new arrangement will take effect "later this year."
(Reporting by Noel Randewich and Mari Saito; Editing by Bernard Orr)
!function(d,s,id){var js,fjs=d.getElementsByTagName(s)[0],p=/^https:/.test(d.location)?'https':'http';if(!d.getElementById(id)){js=d.createElement(s);js.id=id;js.src=p+"://cdn1.findthebest.com/rx/widgets.js";fjs.parentNode.insertBefore(js,fjs);}}(document,"script","ftb-widgetjs");