Google Invests $94M to Build Solar Panels for Sacramento Grid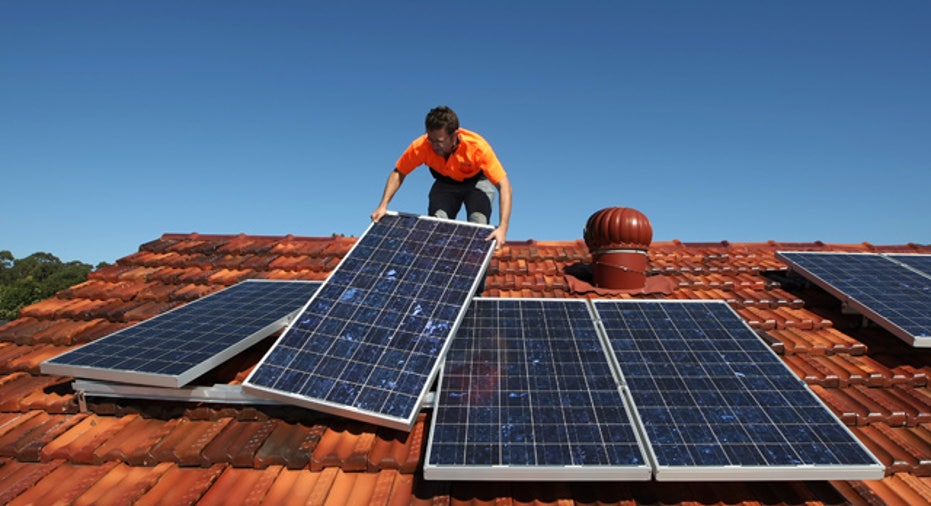 Google (NASDAQ:GOOG) says it has made a new $94 million investment to build four solar farms near Sacramento, Calif., in a project expected to provide some 13,000 homes with power.
The latest project, being funded along with investment company KKR and solar developer Recurrent Energy, includes a 20-year contract with the Sacramento Municipal Utility District.
The project marks Google's first larger scale investment in the U.S. involving solar PV power plants that generate energy for the grid. Earlier this year, it helped install solar PV panels on some 10,000 rooftops.
The projects have a total capacity of 88 megawatts, equivalent to the electricity consumed by more than 13,000 homes. Construction on three of the four projects will be complete early next year, with the fourth ready later in 2012.
The tech giant has invested a total of $915 million in clean energy, including $880 million this year. This is KKR's first investment in renewable energy.
Google said it will continue to look for opportunities next year to further expand its portfolio of clean energy investments.
"We believe the world needs a wide range of solutions—from wind, to transmission, to solar PV and concentrated solar," Axel Martinez, Google's assistant treasurer, said on the company's green blog.