Google Drops 'Beta,' Creates Android Music Store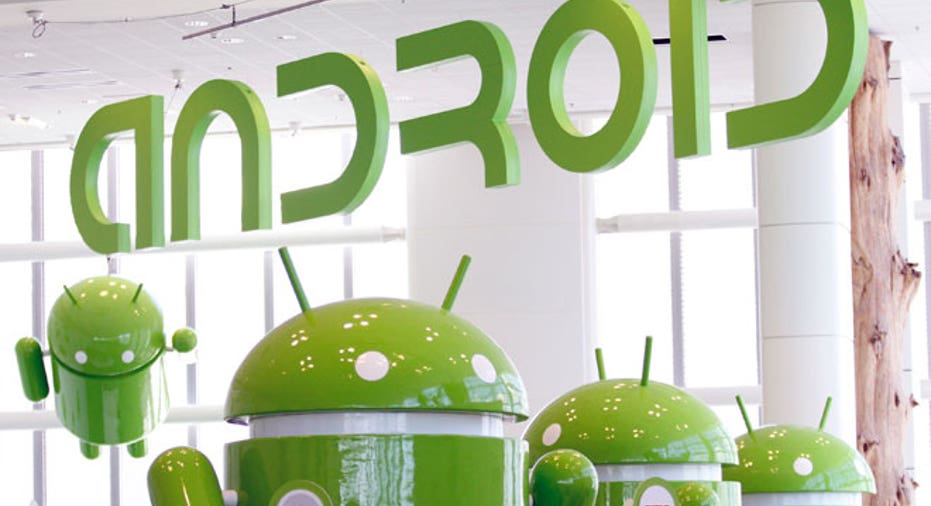 Watch out, Apple (NASDAQ:AAPL), Google (NASDAQ:GOOG) has dropped the "Beta" and created a store that could rival iTunes.
After months of invitation-only access, the company's music cloud service is now open to everyone. The tech giant also announced late Wednesday that its Android system will soon start selling music.
The news is a challenge for Google's biggest foe, Apple, which has dominated the music download market for years through iTunes.
Apple's music cloud service, iCloud, has been deemed dominant because it saves customers time by automatically putting music into the cloud, but the recent launch by Google that partners the new Android music store with its cloud represents a dangerous duo for Apple.
The new Android store automatically stores downloaded songs in Google Music, and those songs do not count toward the customer's 20,000 song limit.  Google is also allowing customers to share a full play of any purchase with Google+ friends.
While iCloud's first 5 gigabytes are free, which comes to just a few thousand songs, Apple charges customers a fee for more storage space. Google Music is free up to 20,000 songs.
As part of Google Music's promotion, the company is offering certain tracks for free for a limited time, including a Rolling Stones album, ColdPlay and a new single from Busta Rhymes.