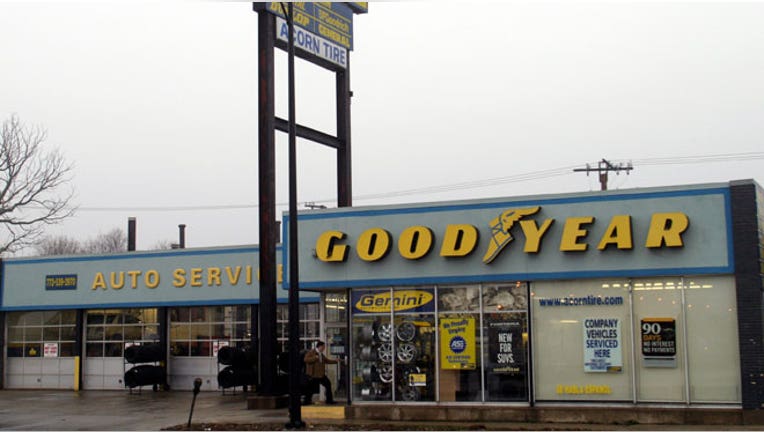 Goodyear Tire & Rubber Co (NASDAQ:GT) has won the dismissal of a U.S. lawsuit by French workers trying to save their jobs by blocking the closure of a tire manufacturing plant in the northern city of Amiens Nord.
In a decision late Wednesday, U.S. District Judge Sara Lioi in Goodyear's hometown of Akron, Ohio said the lawsuit failed to show that the company breached or wrongfully interfered with a bonus agreement between its Goodyear France affiliate and union workers by cutting production levels.
Lawyers for the workers said they plan to appeal.
The plant, which employs about 1,000 people, has become a symbol of labor strife in France, where the government of President Francois Hollande has been wary of cracking down too hard on protests by workers who provided much of his support.
Earlier this month, workers locked up two Goodyear executives who oversaw production and human resources at the plant for more than 24 hours, as part of an effort to obtain better severance packages. The executives were later released after police intervened.
Goodyear had been reducing tire production at the plant over the previous few years, and in January 2013 announced plans to eventually cease production.
Workers responded in April by filing their $4 million lawsuit as a class action in an Ohio state court. They claimed that the loss of production cut into their bonuses. Goodyear moved the case the following month to federal court.
In dismissing the case, Lioi concluded that the lawsuit did not identify any breach of the bonus agreement, or that Goodyear defrauded workers out of wages by misrepresenting that reductions in tire production were temporary.
"The agreement, itself, does not guarantee any particular level of production, nor does it prohibit the downsizing of production," she wrote. "In fact, the agreement does not even ensure that the plant will remain open for any period of time."
Robert Gary and Philippe Pradal, lawyers for the workers, in a statement said, "Issues raised by this case are important in France and the United States," and that "we are hopeful that we will obtain a different outcome on appeal."
Goodyear spokesman Keith Price said: "This lawsuit was without merit and Goodyear is very pleased the court dismissed the entire lawsuit."
Shares of Goodyear closed on Thursday down 29 cents at $24.92 on the Nasdaq.
The case is Wamen et al v. Goodyear Tire & Rubber Co, U.S. District Court, Northern District of Ohio, No. 13-01084.
(By Jonathan Stempel)good