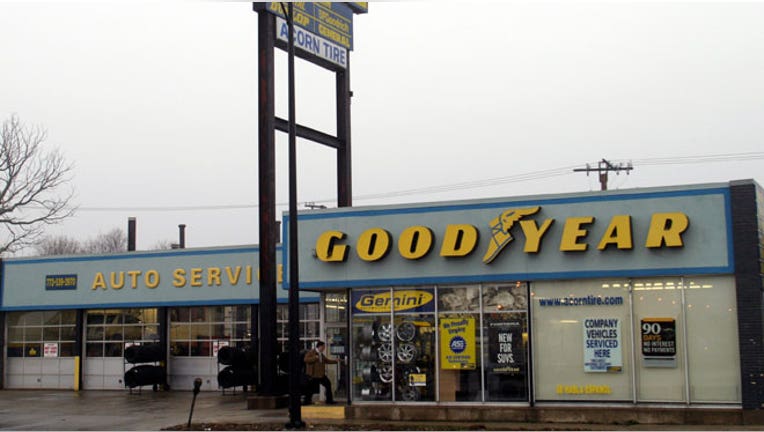 Goodyear Tire & Rubber (NASDAQ:GT) swung to a first-quarter profit on strong demand for higher priced tires in North America.
The Ohio-based company has turned its attention to making higher-end tires that bring greater operating leverage, while also moving to cut costs. That put North America in greater focus, and the segment earned a first-quarter pretax profit of $127 million, a 59% increase year-over-year, despite selling one million fewer tires. Operating margin in North America jumped to 5.9% from 3.2%.
Overall, Goodyear reported net income of $33 million, or 10 cents a share, compared to a year-earlier loss of $4 million, or 5 cents a share. Adjusted per-share earnings, which exclude one-time items, checked in at 45 cents to beat Wall Street estimates of 30 cents.
Sales fell 12% to $4.85 billion.
Europe has been an area of weakness for the auto industry. For Goodyear, the region produced a profit of $31 million, a 66% drop from the $90 million reported a year ago.
"In Europe, we are taking steps to address weak industry demand brought about by recessionary conditions that continue to impact the auto and tire industries," Goodyear Chief Executive Richard Kramer said in a statement.
In Latin American, the tire maker saw its operating profit rise 9% to $60 million. Profit in Asia rose to $84 million from $67 million.
Goodyear also backed its full-year outlook for operating income of $1.4 billion to $1.5 billion, which Kramer said would reflect a 12% increase and a company record. Tire volumes for the year are expected to be flat at 164 million tires amid European weakness.
Shares of Goodyear were up 3.17% at $13.35 early Friday.