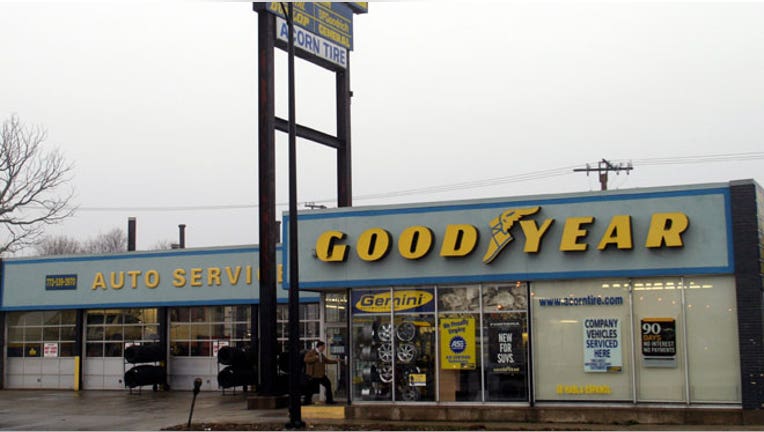 Goodyear Tire & Rubber (NASDAQ:GT) more than doubled its second-quarter earnings amid higher profits in all of its regions, including Europe, where the auto industry has lagged behind.
The largest U.S.-based tire maker also provided a brighter full-year outlook, calling for net income on the higher end of its guidance for $1.4 billion to $1.5 billion.
Shares leapt 8.5% to $18.49 Tuesday morning. As of Monday's close, the stock was up nearly 30.3% so far this year.
"We anticipate volume growth in the second half of 2013 compared to last year with a 3% to 5% increase in the third quarter driven by improvement in emerging markets and slow but steady recovery in mature markets," Goodyear chief executive Richard Kramer said in a statement.
Goodyear said its profit surged to $181 million, or 67 cents a share, from $85 million, or 33 cents a share, in the year-ago period. Excluding one-time costs, adjusted per-share earnings were 76 cents, handily beating Wall Street expectations for 48 cents.
Revenue fell to $4.9 billion from $5.2 billion a year earlier.
The company's Asia division recorded an operating profit of $91 million, up from $71 million. The North American division jumped to a $204 million profit, compared to $188 million.
Goodyear even saw its profit soar in Europe, a region that has been plagued by economic weakness and lagging auto sales. The Akron, Ohio-based tire maker said its European profit was $51 million, up from just $19 million, as it cut costs and production. Goodyear also benefited from a 7% increase in orders from auto and truck makers.
Last week in their second-quarter earnings reports, General Motors (NYSE:GM) and Ford (NYSE:F) each said their losses in Europe narrowed year-over-year.
Goodyear's operating profit in Latin America also improved, climbing to $82 million from $58 million.