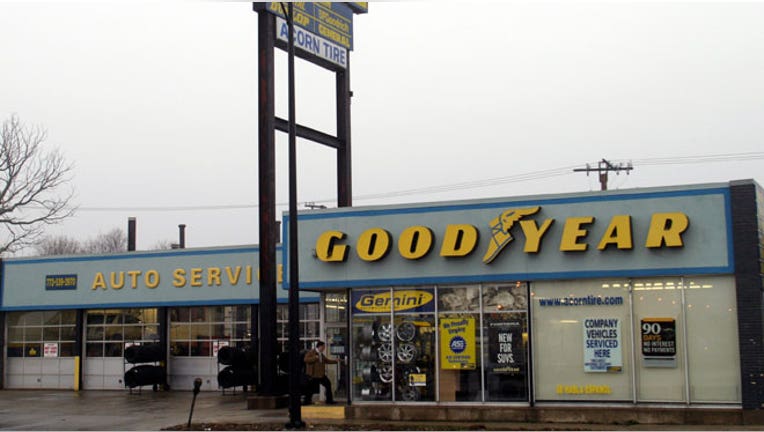 The French union that orchestrated a hostage-taking earlier this month agreed to end a legal battle with Goodyear Tire & Rubber (NYSE:GT), opening up the possibility that the tire maker could sell its factory in northern France.
The resolution, which ended a seven-year standoff, called for Goodyear's French unit to provide severance packages that exceed standards set by French law. In exchange, the plant's main union is dropping pending lawsuits against the company, according to Goodyear spokesman Paolo Ghilardi.
The union held two managers captive for more than 24 hours early in January, before local police helped free them. Workers at the plant subsequently took over the facility in a continued protest over Goodyear's plans to close the facility in Amiens, France.
In 2007, Goodyear decided to have the facility, which makes tires for farm equipment, produce tires 24 hours a day. The company moved to slash 402 jobs there after workers rejected the changes. The union then filed a lawsuit to block the job cuts.
French law requires that companies come to an agreement with unions when pursuing restructuring plans. Although Goodyear reduced the factory's tire output by 90%, workers had to remain employed and receive full salary.
As the labor dispute continued to drag on, the Akron, Ohio-based company began seeking a buyer for the plant.
Titan International (NYSE:TWI) is seen as a potential suitor for the French factory, although chairman and CEO Maurice Taylor pulled his initial offer and criticized the workforce there last year.
Taylor recently said the U.S. tire maker would revisit a possible acquisition of the plant if the labor situation was resolved.
"We are very interested, and it's not something that I would run from," Taylor said on Varney & Co earlier this month.
Ghilardi declined to comment on Goodyear's future plans for the plant.
Shares of Goodyear slid 2.2% to $23.89 Thursday afternoon. Titan was down 2.5% at $18.67.