Goodyear Ends 11-Year Dividend Drought, Unveils $100M Buyback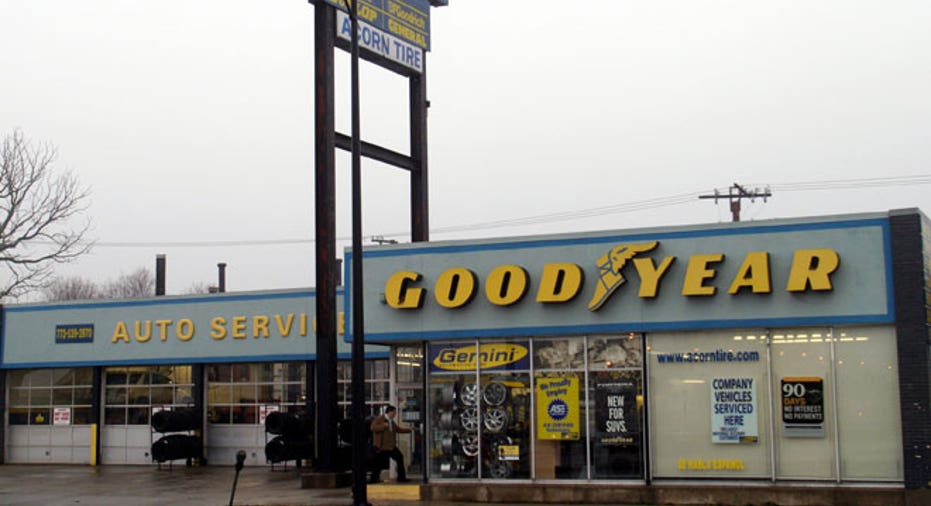 In a show of confidence about its future, Goodyear Tire & Rubber (NYSE:GT) unveiled plans on Friday to resume dividend payments for the first time since 2002 and buy back $100 million of stock.
Shares of the tire company, which also reaffirmed its full-year earnings guidance, soared about 4% in premarket trading in response to the bullish developments.
Ending an 11-year absence, Goodyear's board declared a quarterly dividend of 5 cents per share that is payable on December 1 to shareholders of record on November 1.
"Our capital allocation plan demonstrates Goodyear's commitment to creating value for shareholders while maintaining financial flexibility to execute our strategic plan, continuing to strengthen our balance sheet and investing for future growth," Goodyear CEO Richard Kramer said in a statement.
The board also approved a plan to repurchase up to $100 million of the company's shares. The buyback is intended to counter new shares issued under Goodyear's equity compensation programs, the company said.
Goodyear reaffirmed its call for 2013 operating income of about $1.5 billion and sees annual  growth of 10% to 15% through 2016. Management is also targeting positive cash flow, excluding pension pre-funding, through 2016.
"Driven forward by the disciplined execution of our strategy and building on the growing momentum in our business, the plans we are announcing today put us on a path to achieve consistent earnings growth and value creation," Kramer said.
In July, Goodyear revealed its second-quarter profits more than doubled thanks to lower costs and signs of stabilization in Europe. The company also hiked its guidance at that point.
Shares of Akron, Ohio-based Goodyear rallied 4.36% to $23.20 in premarket trading on Friday, putting them on track to build on their 61% surge so far this year.