Good Things in Store for Retail Stocks?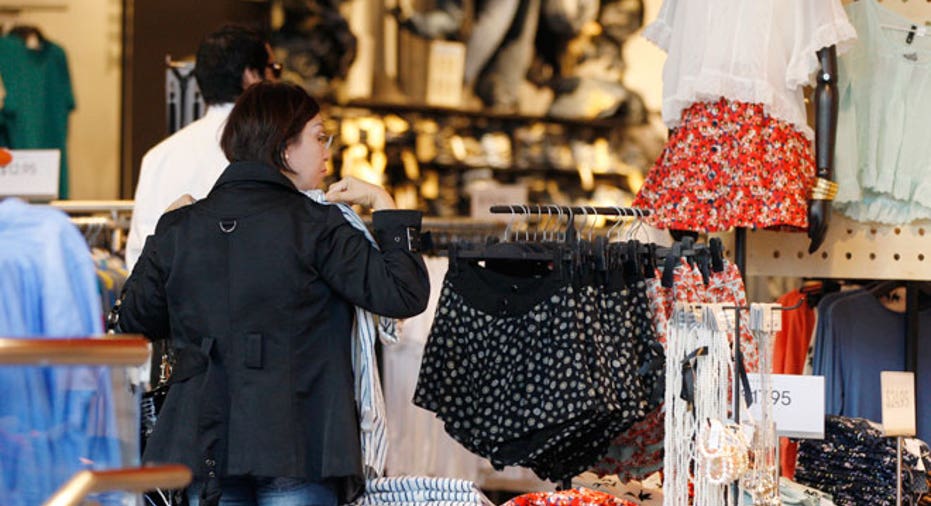 Retail stocks have rebounded sharply since the market lows of 2009, and traditionally they are among the bigger beneficiaries when the economy picks up steam in a recovery. Bankrate's Sector Analysis tells you what you need to know if you think these stocks have a place in your portfolio.
Why it's interesting: The recession's over. Will America go shopping? Wall Street seems to think so, with retail stocks rising fast.
"The retail sector has had a nice run. I don't see why it wouldn't continue," says Andrew Fitzpatrick, director of investments for Hinsdale Associates, an investment managment firm based near Chicago.
Just its huge size makes retail attractive, added Gary Hoover, founder of the Hoover's business information company. "The retailing sector employs more people than manufacturing, the auto companies, computers and chemical companies put together," he says.
How it's organized: Retailing includes everything from supermarkets to gas stations. This story focuses on general merchandise retailers, which offer wide varieties of products, including apparel and housewares, to appeal to a multitude of age groups.
The category has many subcategories. Walmart, with more than $400 billion in revenue, historically appealed to discount shoppers. Department stores such as Sears and Macy's attract the middle market. More upscale operators include Bloomingdale's (sister chain to Macy's) and Saks Fifth Avenue.
But the boundaries are blurring. Kohl's, for instance, is known for fashionable products and competitive pricing. Target and Walmart are major grocers.
What to look for: If shopping for retail stocks, learn the unique aspects of the industry's finances. Because it's highly seasonal, comparing a quarter to the previous quarter might not be useful; it's better to compare it to the same quarter a year earlier.
The seasonality means the retail sector has an unusual fiscal year. For most, it ends on Jan. 29, to include results from Christmas sales.
Revenue growth is measured two ways. One is how much sales rose, perhaps from opening new stores. Another gauge is "same-store sales," measuring revenue at stores open at least one year. Many analysts consider this a more important indicator.
Many financial companies and websites will give peer performance statistics, showing how retail companies fare against the competition.
How you get into the market: You may own retail stocks and not know it. Many index funds have them in their portfolios. Wal-Mart Stores Inc. is part of the Dow Jones Industrial Average. The Standard & Poor's 500 index includes Wal-Mart Stores Inc., Kohl's Corp., Macy's Inc. and Target Corp.
For risk-sensitive investors, retail-heavy mutual funds are an option. Fidelity's Select Consumer Discretionary Portfolio, for example, enjoyed a 31% return last year -- almost double the S&P 500's 15%. Wal-Mart Stores Inc. is the largest holding of iShares' Dow Jones U.S. Consumer Services Sector Index Fund, which climbed 23% in 2010.
Those with a higher risk tolerance -- or who like a particular retailer -- can buy shares of individual companies.
Risks vs. rewards: Retailers face cutthroat competition. "It's a never-ending battle," Hoover says.
Kmart went bankrupt in 2002. Federated Department Stores, forerunner of today's Macy's, went bankrupt in the 1990s and afterward had a highly successful public offering. Then again, Wal-Mart Stores Inc. multiplied about 1,000 times in value between 1973 and 2010.
Outlook: The retail industry's outlook is positive through 2011 if the recovery gains traction. One good sign: In January, Americans' confidence was at its highest level since before the recession, according to Discover U.S. Spending Monitor, a monthly poll.